Welcome back to another episode of a week in a minute!
It must have been a busy week for Kenyan media owing to a pool of news information that punctuated this first week of the last month of the year.
BBI music has not stopped,  in fact, its campaigns appear to be at fever pitch. Nairobi Governor Mike Sonko is staring at an end of his tumultuous era at city Hall. Death has struck again claiming the life of another prominent politician. This week was nothing but a roller coaster of sorts.
And as Deputy President William Ruto dilly-dally on his stand on the ongoing campaigns for BBI referendum, the caravan pushing for the document is not looking back.
Perhaps it is a matter of time to ascertain whether Tangatanga's bold ultimatums will be considered or the DP will embrace the new "watermelon" tag that has been labelled on him.
But as politicians do what they enjoy doing most, keep in mind that the future is in your hands and that politicians stand to lose nothing in all these hullabaloos surrounding the referendum push.
This is the perfect moment to analyse your personal goals and build a framework of achieving them regardless of the Covid-19 pandemic and the political noise.
That aside, here are the top stories that dominated media headlines:
Bensouda Wants Ruto's ICC Case Revived
International Criminal Court (ICC) Prosecutor Fatou Bensouda wants cases against Deputy President William Ruto and journalist Joshua Arap Sang revived.
Bensouda spoke to the Nation on Thursday, December 3, clarifying that the cases were vacated and not thrown out of court.
Bensouda said that the court is ready to receive any fresh information that would incriminate the duo. She called on the government or any individual privy to the case to provide substantial information.
Sonko Impeached
Nairobi Governor Mike Sonko was on Thursday impeached by the County Assembly hours after the court declined to extend an order barring MCAs from debating the motion.
Sonko was impeached after two-thirds of the members voted in favour of his ouster. 88 members voted in favour of the virtual motion to kick the Governor out against 2.
Governor Sonko, however, dismissed the impeachment saying the requisite number of MCAs in the County Assembly was not met during the impeachment proceedings.
Another MP Dies
Kabuchai Member of Parliament (MP) James Lusweti has passed on.
The MP, who has been in and out of the hospital, passed on at the Nairobi Hospital on Friday morning, December 4.
Lusweti's death was confirmed by Bungoma Senator Moses Wetangula on his social media pages, who mourned him as a hardworking and loyal leader.
BBI signature collection ends
ODM leader Raila Odinga has announced that the signature collection drive has been closed to pave way for the verification exercise by the Independent Electoral and Boundaries Commission (IEBC).
Leaders from various regions have collected the regional signature booklets and rubbished Deputy President William Ruto's push for a 2022 referendum.
Over 5 million signatures were collected across the country.
 University Fees Set to Be Tripled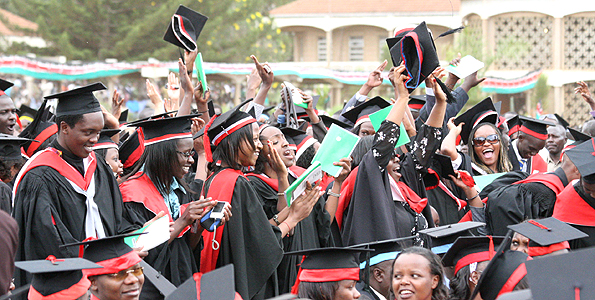 Parents with students in the university will have to dig deeper into their pockets to pay fees for their children after the National Treasury, Members of Parliament (MPs) and vice-chancellors endorsed a new financing plan to triple tuition fees from KSh 16,000 to KSh 48,000.
The decision came amid a cash crunch facing institutions of higher learning which are underfunded at a 60% rate against the required 80% amid the coronavirus pandemic.
Ruto's BBI game plan as he meets 150 MPs
Deputy President William Ruto on Wednesday met over 150 Tangatanga leaders at his Karen office where they made a statement regarding their position on the ongoing push for a referendum.
Emerging details indicate that the DP in a closed-door meeting with allies poured out his heart over the looming Building Bridges referendum.
Ruto reportedly narrated to his troops the genesis of the BBI and said he feels betrayed after what he claimed are the changes in the initiative's original objectives.
Diana and Bahati Faked Break-Up
Coming from flooding their social media with their love stories following a birthday and fifth-anniversary celebrations, Bahati and wife Diana Marua suddenly announced individually that they were done with each other.
Diana even posted a black rose to signify the death of love, while Bahati took some time off from Nairobi to refresh from their 'drama'.
So for several days, they played the breakup/divorce situation really well, but all along Kenyans haven't been buying their story.