Good morning fellow Kenyans,
On Monday and Tuesday, Kenyans massively came to the rescue of former Tusker Project Fame contestant Alvan Gatitu aka Alvan Love a day after he shared a video highlighting how COVID-19 pandemic had affected him.
The Tik Tok star revealed that he had not paid his rent for a couple of months due to the effects of the Covid-19 on his job, a reality being faced by many Kenyans living in depression and having psychological issues brought about by this pandemic.
Thousands of Kenyans, most of whom will not get a chance to attract massive sympathy like Alvan, are suffering in silence and many developing mental related illnesses.
Health CS Mutahi Kagwe expressed concern about the rising cases of mental illness since the outbreak of COVID-19 pandemic which has seen many checking into hospitals and severe cases leading to suicide.
Moreover, massive job losses from the Covid-19 pandemic has thrown Kenya into one of the worst employment crises it has faced.
In addition, the economy is contracting, with painful ramifications key among them economic depression which in turn causes negative social implications such as increased crime and psychological challenges.
A report by Infotrak last month showed that Kenyans are anxious, lonely, confused, stressed, helpless and angry as Covid-19 positive cases continue to increase every day with a whopping 81% of the population feeling anxious and stressed about what is happening.
Therefore, as you go to work today remember the millions suffering out there and for those going through such a hard time, hold on, it will be okay soon.
Here are the stories making headlines on Opera News today:
Ruto Missing as Uhuru Rallies Cabinet
Deputy President William Ruto missed out on a critical meeting of top government officials chaired by President Uhuru Kenyatta as the relationship between the country's top two bosses deteriorates.
During the virtual meeting bringing together all Cabinet Secretaries, Principal Secretaries and Chief Administrative Secretaries, the President outlined his government's development priorities for the new financial year that began on July 1.
Places Of Worship To Re-Open From Tuesday Under 13 Strict Guidelines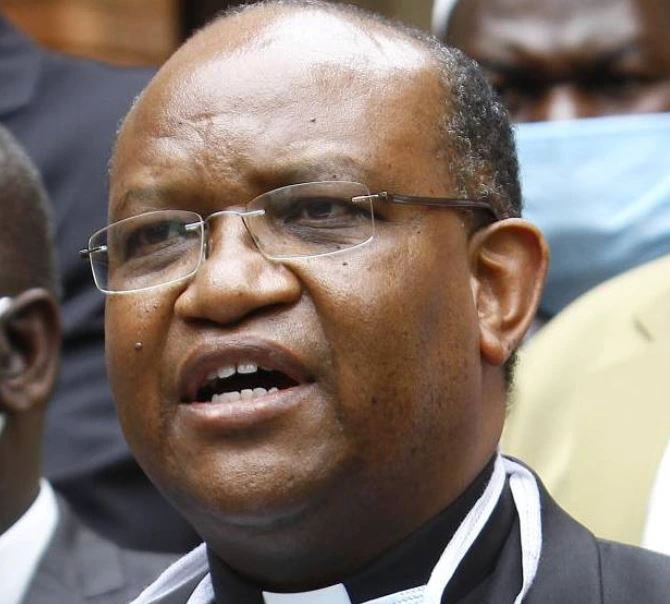 Places of worship will resume services from Tuesday, July 14, 2020, following a proposal by the Interfaith Council.
Chairperson of the Council, Archbishop Anthony Muheria, in a statement Tuesday proposed a four-step phased reopening of churches, mosques in strict conformity with the Ministry of Health guidelines.
Watch: CHILLING Moment Kayole Man Falls From 4-Storey Building Escaping From Baboon
A man from Kayole estate in Nairobi is nursing multiple injuries after he fell from the roof of an apartment building while trying to escape from a baboon.
The chilling incident was caught in a video that was shared online on Tuesday, July 7. The clip shows Dickson Maina, a matatu driver, precariously hanging on the roof of a four-storey building where a stray baboon is perched.
On Tuesday, Education CS George Magoha announced that the 2020 academic year will be considered lost due to the COVID-19 pandemic hence all primary and secondary schools will now reopen in January next year. Magoha was forced to shelve the initial plan to reopen in September after parents expressed reservations about sending their children to school occasioned by the spike in coronavirus cases.  After three postponements so far now, do you expect the schools to finally resume in January?