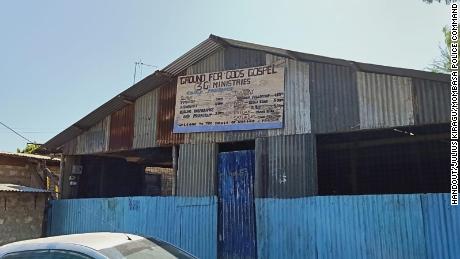 The Mombasa church that was trending after the pastor stabbed his wife to death before taking his own life at the pulpit has been demolished.
It was destroyed to honour Pastor Nandoya's wishes.
The Ground for God's Gospel (3G) Ministries at Chembani village in Kiembeni was pulled down on Sunday in the presence of relatives of the late Pastor Elisha Nandoya.
The church was brought down to honour pastor Nandoya's wishes.
Nandoya stubbed his wife Apostle Anna Mghoi with a knife while she was preaching and later stabbed himself to death on 5th January 2020. His wife died on arrival at the hospital.
Nandoya's sister, Violet Belia, reported that the property the late couple owned was already discussed and agreed among both families.
"We have decided to demolish the church. The land is now in our custody and we will see what to do with it to help the children of my late brother," she said in an interview with People Daily.
In a note, it was said that all the members have agreed that the plot belonged to late Pastor Elisha, that's why they demolished it and they agreed the church will only own the power meter, power cable, keyboard and sound speakers.
"All members have agreed that the plot belonged to the late pastor Elisha Nandoya and it was also agreed that the church will possess the power meter and power cable, keyboard and the sound speakers," read the note.
The Chembani village elder Mtengo Mranga Amri requested the government to follow up with churches that have no managerial structures.
As per how the church looked it seemed like it did not have the right managerial structure and it made people question if it was a church.
Here are the photos;