Indeed, in the famous words of Eliud Kipchoge, 'No human is Limited'!
Major Faith Mwagandi hoped to study medicine and become a doctor when she completed her high school education with a stellar performance. Her dream was however rudely interrupted when her calling letter stated she had been called to Kenyatta University to study Art.
What would make many lose hope and give up actually steered the Major to the path that would shape her whole life and bring her to this very moment.
She took a shot at joining the Kenya Defence Forces (KDF) as, according to her, she needed a career change.
"I was eager for a quick career change after my disappointment in being left out to do medicine. The military, which was not familiar territory for me at all, was my next target,'' Major Mwagandi said in an interview aboard KNS Shujaa.
Her leap of faith is probably one of the things she's most grateful for. Now, Mwagandi, who hails from Magarini Sub-county in Kilifi, steers Kenya Navy's warship, KNS Shupavu, in Somalia, serving under Amisom.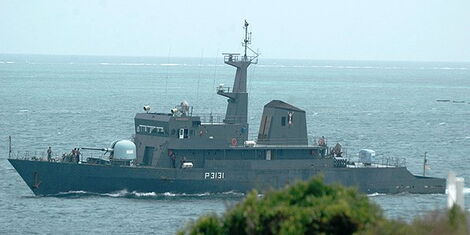 Major Faith is married and has a five-year-old daughter. She defied all her odds and has been an inspiration to many women and young girls to conquer their dreams.
Here are some pictures of the powerful woman whose beauty shines through her navy uniform.