It is a popular misconception that Kalenjin men are not romantic men. They have constantly been trolled online for their funny public shows of affection, with the latest victim being Eliud Kipchoge after breaking the 2-hour marathon mark.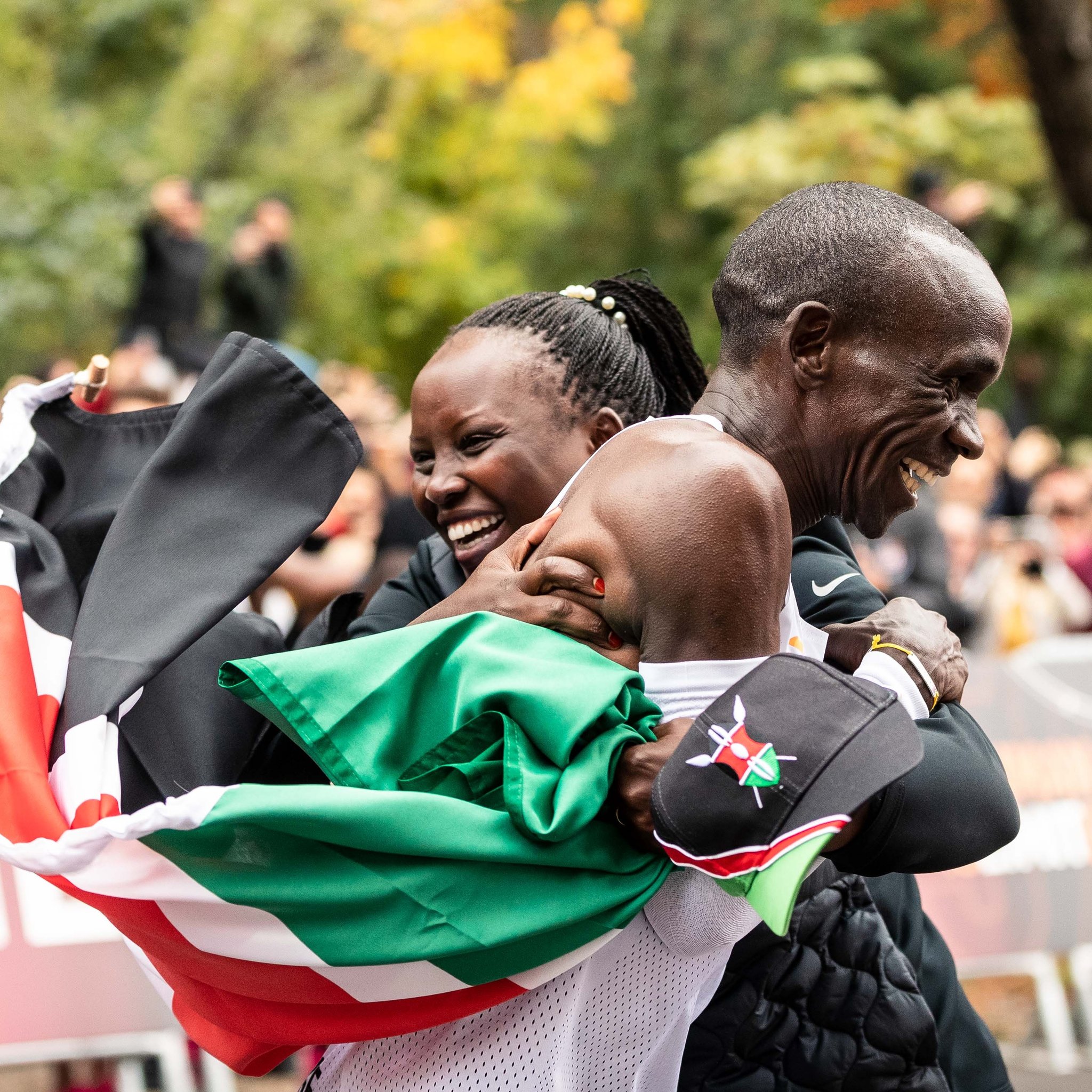 Kenya's Deputy President has time and time again proven that he is not part of the shy men. He has constantly showered his doting wife Rachel Ruto with praises and love publicly.
The two lovebirds have been married for 28 years. To celebrate Rachel, who turned 51 years old on Wednesday 20, November, here are a few affectionate moments between the two which have gone beyond the confines of their home.
1.After Rachel's Graduation
When Rachel Ruto graduated with a Master of Arts from the Catholic University of Eastern Africa three years ago, Ruto had nothing but admiration for his wife. Taking to his social media, the Deputy President congratulated his wife Rachel upon her graduation.
"My dear wife and best friend congratulations on your graduation with MA. You are God's best gift to me and the kids," Ruto wrote.
2. After winning the second term
After a gruelling campaign season and a win for Jubilee Party, Deputy President William Ruto took some time to appreciate his anchor and the love of his life, Rachel.
Through his Instagram page, DP Ruto appreciated Rachel for always being by his side and honoured her as his Women Crush Wednesday (WCW)
3. Sharing their dating life
The powerful couple didn't start out so powerful as they were not born with silver spoons in their mouths. They, however, proved that love is more powerful and stuck together through it all. When narrating their struggles, Ruto has always sung praises for his wife who chose to stick with him through it all. 28 years is no joke!
"Nikiwa Dagoretti South hii, mimi nilikuwa naishi hapa Ngando. Nilikuwa nalipa rent 1,750. Mimi nafurahi sana kurudi mahali tulianzia. Hapa Dagoretti hata yule mke wangu Rachel, wakati nilikuwa nazungumza zungumza na yeye, nilikuwa namleta Dagoretti hapa. Na mtoto wetu wa kwanza tukampata hapa Dagoretti," Ruto said.
4. Kakamega holds a special part of his heart
While most people forget about where they take their wives' dowry as soon as they marry her, Ruto has done the opposite. Kakamega holds sentimental value to him because it is where they met. He is always there.
"Oparanya says I come to Kakamega often. It's true. I got my better half from here," he said. "When I came to pay dowry, I went to Likuyani. Those looking for a reason as to why I hang around here often … you now know why."
"You don't forget that place easily. Like the Bible says, he who finds a wife finds a good thing … aside from the fact that I am just a neighbour," he said.
5. Sweet birthday message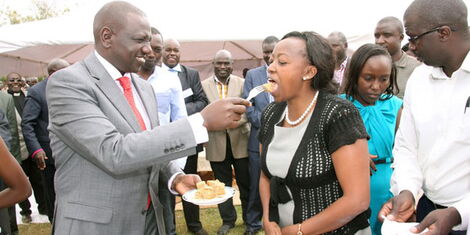 In marking Rachel's 51 birthday on Wednesday 20, November, William took to social media to shower his wife with words of love.
"Happy Birthday my lovely wife, best friend, confidant and companion, Mama Rachel. You are the greatest gift of my life, my peerless supporter and a distinguished mother to our lovely children. I am proud of you," posted the DP