A positive father-daughter relationship can have a huge impact on a young girl's life and even determine whether or not she develops into a strong, confident woman.
Well, Nyce Wanjeri's ex-husband Tito Wagithomo has penned down an emotional touching message to their daughter as she turns eight years today.
Although Tito and Shiru wa Auntie Boss divorced, he seems to have a lot of attachment to the angel.
Taking it to his Instagram page, he  wrote;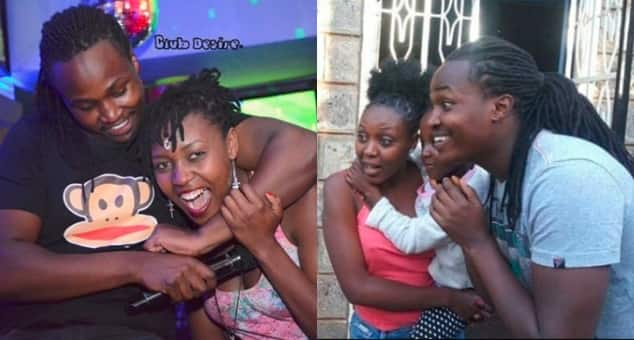 Natasha my lovely daughter,
exactly 8 years ago you came into my life. After a sleepless night of feeling impatient, anxious and praying to God for all to turn out well. Then you came and I held your tiny self in my arms. I was the happiest young dad ever. Over the years we've shared a huge hug while wishing you a happy birthday, but today even if that might not happen because of the physical distance,
I have you in my heart and that's where you'll always be. It might be hard for you to understand some things at your age, like all we do is miss each other, but in the next 10 years you'll be 18, and get a hang of grownup issues. Even then , you'll still be daddy's little girl no matter where both of us will be, and I'll protect you with my life. I LOVE YOU FROM BOTTOM OF MY HEART. HAPPY 8TH BIRTHDAY MAMAA.
We also wish Natasha all the best and Happy Birthday!!