Former Kakamega Senator Bonnie Khalwale today ditched Ford Kenya to join Ruto's camp in Jubilee.
Ford Kenya party has now expressed their wrath demanding that the former deputy party leader will have to physically present himself before Ford Kenya party disciplinary committee on May 23rd over misconduct.
Kwanza MP Ferdinand Wanyonyi on Thursday wrote to the flamboyant politician, in reference to a petition filed by Ford Kenya Kakamega branch officials, who accuse Khalwale of supporting rival Jubilee party.
Dr Khalwale has until May 21st to respond in writing to the committee, explaining why an action should not be taken against him for going against his party.
"Due to you conduct, Ford-Kenya has diminished generally in popularity and influence and that the party's activity in and around Kakamega under your leadership as the deputy leader have reduced," Mr Wanyonyi said in his show cause letter to Dr Khalwale.
"Your actions, if substantiated may constitute one or more of the offences within the party constitution amounting to gross misconduct attracting penalties including the payment of fines, reprimand, suspension, expulsion or dismissal from office," Mr Wanyonyi said in the letter dated May 13.
Should Khalwale fail to show up, the letter says, committee members will proceed with the issue and make a determination without his input.
He added: "Should you fail to respond to this letter by Tuesday May 21, 2019, this committee shall draw relevant inference from your conduct and proceed to conclude this matter without further reference to you."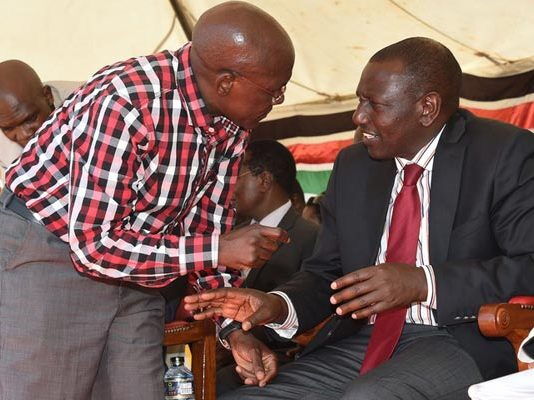 The disciplinary calls comes days after nominated MP Godfrey Osotsi was kicked out of ANC party for alleged corruption. Osotsi now risks losing his seat in parliament.
And for Khalwale, he has already declared support for DP William Ruto, who he says is fit to succeed President Uhuru Kenyatta. He is still serving as Ford Kenya Deputy Party leader.