To cater to the growing demand for Kenyans registering for the Huduma Namba, President uhuru has ordered that registration centres to remain open until May 25th and operate from 6 am to 6 pm countrywide.
Matiang'i had refused to extend the huduma number registration exercise arguing that the government had no funds.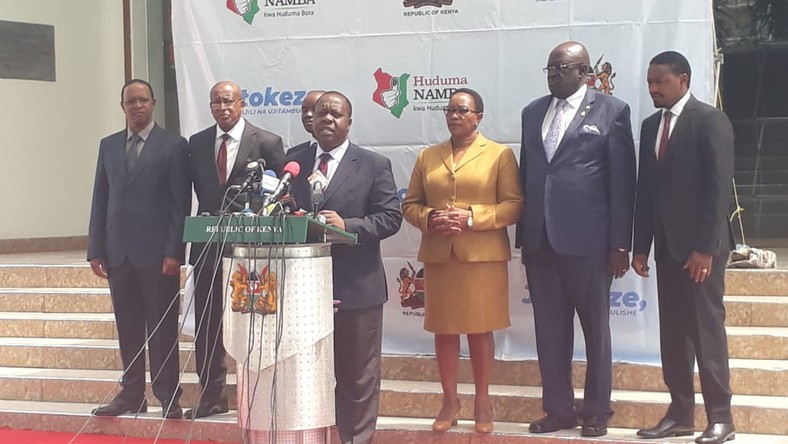 "!The Government is paying each of the recruited staff Sh1,000 for every day they are at work. So if we lose or extend by even a day, it means we will spend a little more money. But as it stands, there are no plans for an extension," said Dr Matiang'i.
The government had said that no one would be forced to sign up. "But you need to be smart enough and get the Huduma Namba so you can have Government services smoothly because for long, we have been depending on paper work with cases of files that cannot be traced," said Matiang'i.
Uhuru's orders for the extension of Huduma Namba registration to May 25 for local citizens and for the diaspora exercise to close on June 20.