Just as he asserted earlier, the no nonsense Education Cabinet Secreatry Prof George Magoha has no a reverse gear!
Just recently, we saw him engage in a vicious tussle with KNUT secratary General Wilson Sossion over the training of teachers on the new Competence Based Curriculum. But the training finally took place despite boycott calls from Sossion!
The Magoha-led Ministry will now close down both public and private schools that have not met qualification standards by mid-June.
Education PS Belio Kipsang on Tuesday said students of schools that will not have met the bare minimum standards will be placed in other schools at the start of the third term.
Speaking in parliament, the PS said the ministry is conducting an audit to establish institutions that don't meet the criteria the ministry has put across.
"As schools break for mid-term, the government will assess the schools that will not have complied with the regulations and this will be closed down," Kipsang said.
According to the ministry guidelines, any place that teaches 15 or more children needs to be registered as a school.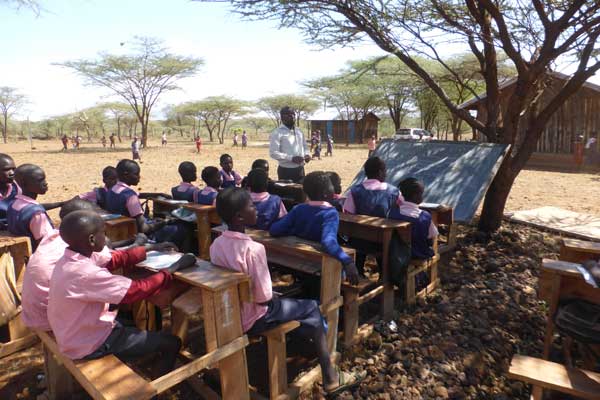 However, the puzzle lies in public institutions that have been underfunded and lack the required infrastructure for registration.
In this case, the ministry says it will revoke their registration certificate.
This could run to thousands of schools.
"When I look at the press and see students sitting under trees I question how they received their operation licences," Education CS George Magoha said.