Jussie Smollett, a gay and black actor famous in Empire series, told Chicago police last month that two masked men beat him, looped a rope around his neck, poured an unknown substance on him and hurled racist and anti-gay slurs, including "this is MAGA country"a reference to US President Donald Trump's "Make America Great Again" slogan.
He has however landed in trouble with the law for falsifying all that information and organizing the attack himself
In a scathing news conference on Thursday, Supt Johnson said the actor committed a crime "to further his own profile".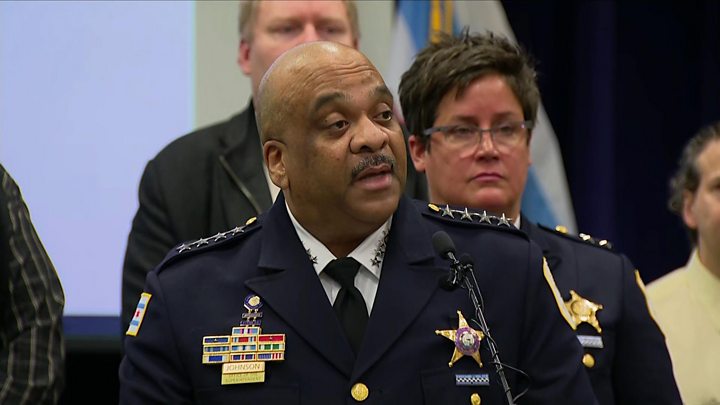 He said Mr Smollett had betrayed the city of Chicago, and said "this publicity stunt was a scar that Chicago didn't earn and certainly didn't deserve.
The "hoax", he said, "received national attention for weeks," and may deter future hate crime victims from coming forward for fear that their allegations may be met with scepticism.
He called upon the actor "to apologise to this city that he smeared".
"I'm left hanging my head and asking why," he said, describing Mr Smollett's actions as a "slap in the face" to Chicagoans.
Suspicion over the actor's claim started to grow after police said they could not find any video footage of the alleged incident from surveillance cameras. There were also no witnesses.
But investigators managed to track and identify two men who appeared on video footage near where the actor said he had been attacked through a ride-sharing app.