Two Kenyan based listed banks NIC Group and Commercial Bank of Africa (CBA) Group have announced talks about a merger that could create the country's third-biggest bank with assets of more than Sh 400 billion.
The value of the transaction was not immediately available. The two banks total assets as of September 2018 were; NIC Bank's Sh 206 Billion while those of CBA Group were valued at Sh 227 Billion.
NIC Bank and CBA Bank on Merger talks to create a 3rd Largest Bank with assets of around 400B pic.twitter.com/ZuvdKvzUGL

— BRAVIN™ (@ItsBravin) December 6, 2018

Kenya's Largest Banks In terms of Assets as of Q3 2018.
1. KCB Group Sh 684.17 Bn
2. Equity Bank Sh 560.39Bn
3. Coop Bank Sh 393..4 Bn
4. DTB Bank Sh Sh 384.98Bn
5. Barclays Sh Sh 322.2 Bn
6. Stanchart Sh 298.6 Bn
7. I&M Bank Sh 289.6Bn
In a joint statement sent through the Nairobi Securities Exchange, the two lenders said that their Boards given the go ahead on the commencement of discussions regarding a potential merger.
The Boards of Commercial Bank of Africa Limited and NIC Group PLC have authorised the commencement of discussions, regarding a potential merger of the two entities.
For more info –>https://t.co/eSnB9PNuoS pic.twitter.com/DfgCspXi5P

— CBA Group (@CBA_Group_) December 6, 2018
"Upon successful conclusion of these discussions and subject to approvals from shareholders of the two entities and regulatory authorities it is expected that the envisaged merger would create one of the largest financial services groups in the region." read the notice in part.
"A combined entity would create a complementary base of over 38 million customers, a strong digital proposition and a robust corporate and asset finance offering……. The Boards believe that combining the business of two highly profitable entities would create enhanced capacity through capital consolidation and strong liquidity to capture strategic growth opportunities." read the statement signed by NIC ChairmanJames Ndegwa & CBA ChairDestario Oyatsi.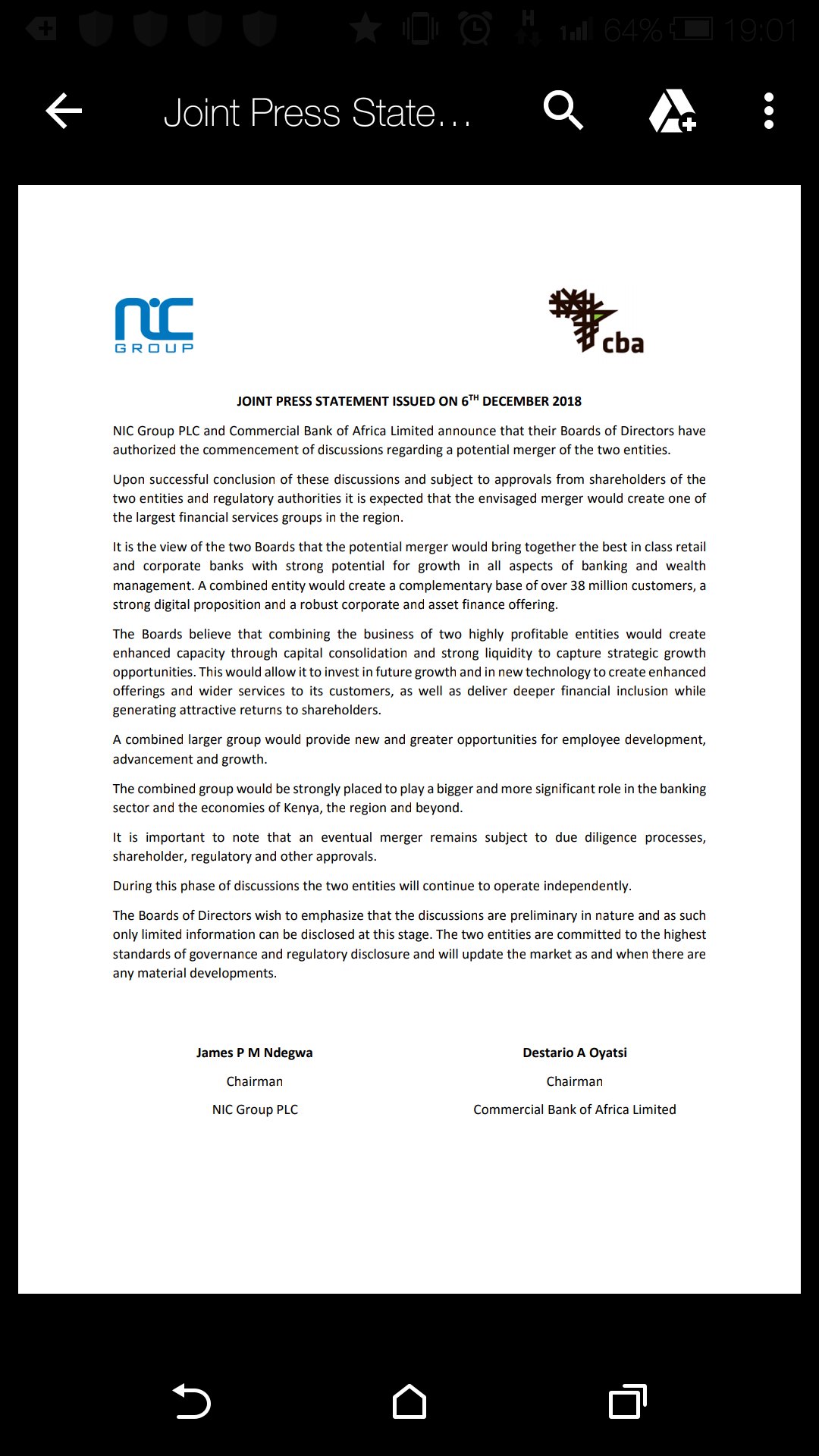 "It is important to note that an eventual merger remains subject to due diligence processes, shareholder, regulatory and other approvals. During this phase of discussions, the two entities will continue to operate independently."
The two banks were not immediately available to comment.
The announcement by the lenders is the latest example of consolidation in Kenya's banking sector, where profit margins are being squeezed by interest rate caps introduced in August 2016.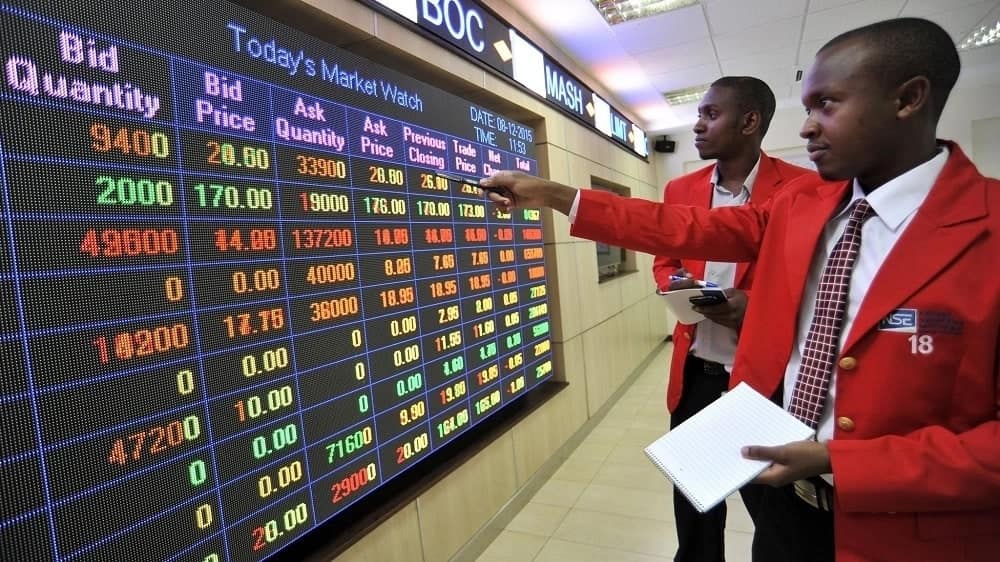 Apex stockbrokers in a research note to investors during the recent quarter results noted that they"remain worrisome on NIC bank's loan book quality and expect aggressive debt collectionstrategy to resolve rising NPLs saying the counter remains unattractive for dividend-seeking investors."
The lenders gross NPLs during the period stood at Sh 16.3 Billion