Manchester United and Chelsea have been looking to sort out their blunt attack and have been rumored to have set their eyes on West Ham United forward Marko Arnautovic who recently revealed that he is not looking to move out the London based club.
During this international break, the Austrian has been heavily linked with a move to Chelsea with Jose Mourinho reported to be interested in the striker back in the summer transfer window. Reports indicate that the former Inter Milan forward is looking to play in the UEFA Champions League.
Arnautovic has noted that he remains focused on West Ham when he was asked about a move out of the club, "I don't want to talk about it. I am concentrated on West Ham. We have a big game against Manchester City on Saturday and I am only thinking about this game and the following games and what is being said is not my business. My business is to perform on the pitch, to put in performances and that is what I want to do."
His brother and agent, Danijel Arnautovic has fueled the transfer rumors when asked whether his client could move out of West Ham, "That's possible. It was already very, very close this last summer."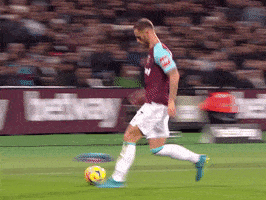 Will he be the solution Manchester United need?