Nairobi Governor Mike Sonko has offered a Ksh50,000 reward to security guards manning Pumwani Maternity Hospital.
https://www.youtube.com/watch?v=PAxXCsTpXXg
In a bid to combat suspected child trafficking syndicate at the facility, the county boss promised that any security guard who foils such an attempt will receive the reward.
"A reward of 50k to any doctor or any officer atakae shika mtoto akiibiwa (who will nab child traffickers)," he stated.
Rewarding one of the guards, who had intercepted a case of child smuggling in the past, Sonko urged the officers to remain vigilant.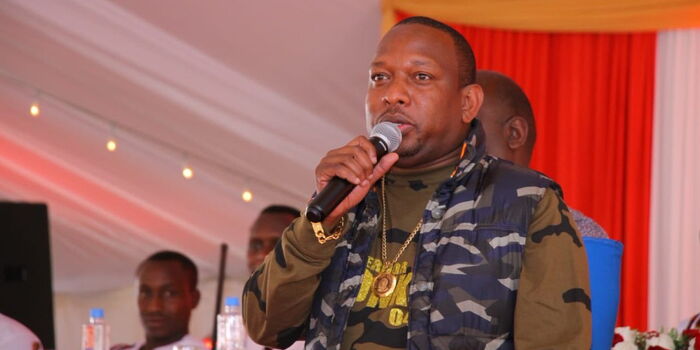 "Be vigilant when on patrol, ensure that mother's leaving have an National ID and the newborn tag on the child matches that of their mother," he instructed the guards.
Sonko has been following up the situation at Pumwani Hospital after he discovered 12 bodies of infants stashed in paperbags and boxes.
On Monday October 1, Sonko made another impromptu visit to Pumwani Maternity Hospital at 2 AM.
During the visit, Sonko expressed his gratitude over the massive transformation since his last visit when he discovered 12 infant bodies stuffed in boxes and paper bags.
"Daktari hiindiyokazi. I am very happy. Sikuji hapa kufanyasiasa. Tumeangaliaata mortuary, hakuna deaths (This is commendable and I am impressed. I dont come here to do politics. We have visited the morgue and there are no deaths)," the county boss stated.
Contrary to the wanting level of services offered back then, Sonko found all the medics at their workstations attending the mothers and their babies.
"We have made 77 deliveries tonight, and all of them are alive," a medic at the facility noted.