Good morning,
Much has been said about retired president Uhuru Kenyatta's re-emergence into the political scene.
After maintaining months of silence, the Ex-president over the weekend blasted the current government for continuously blaming him over the intolerable living conditions in the country, and he also asserted that his affiliation is strongly towards the Azimio coalition.
While some have welcomed Uhuru's outburst owing to his freedom of expression, others have scolded him harshly, demanding that he return to his political retirement cave and let his successors implement their strategies.
Another section of Kenyans believe that Uhuru's sentiments were strategically placed to signify his comeback into politics.
This is because over the past few months, Kenyans have been crying for him to return to vocal politics and join his Azimio counterparts in rescuing the country from the gripping Kenya Kwanza economic policies.
What do you think Uhuru's true intentions are?
Here are the stories making headlines on Opera News today:
Fuel, Electricity Prices to Rise Again
Fuel and electricity prices are set for a fresh increase on proposed changes to the law to double a levy charged on the two products to support the operations of the sector regulator.
The Statute Law (Miscellaneous Amendments) Bill, 2023 has proposed to amend the Energy Act of 2019 by doubling the Epra levy to a maximum of 1 percent from the current ceiling of 0.5 percent.
KCAA Renews Bid to Repossess Ruto's Land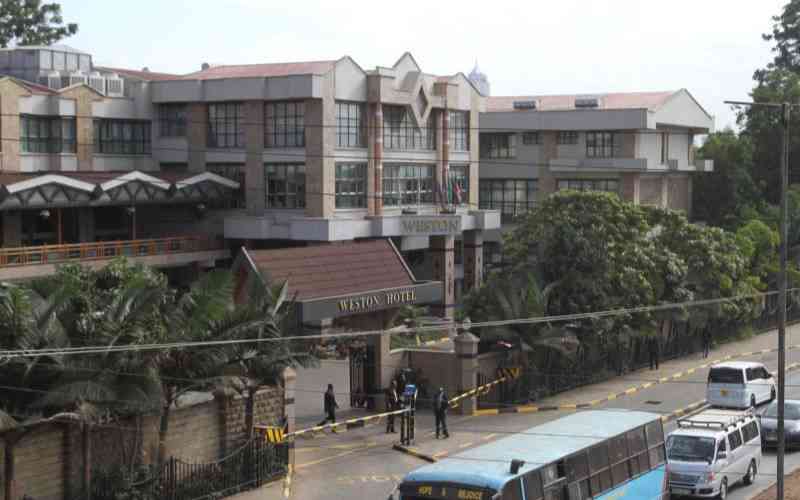 The hunter is now hunted as per the latest reports revolving around President William Ruto's Weston Hotel and Kenya Civil Aviation Association ( KCAA).
As relayed by a report covered in Tuesday's Standard publication, The KCAA has renewed its bid to recover the land on which Ruto's Weston Hotel sits.
Why Maraga Wants Top Officers Vetted
The presentation of the taskforce report on reforms has given fresh impetus to the anticipated transformation of the National Police Service (NPS) and Kenya Prisons Service (KPS).
Nothing has excited junior officers and civil society activists more than the recommendation by the taskforce for the replacement of the current top NPS leadership with a new team that has the competence, integrity, and experience required to drive the reforms.