Good Morning,
It is on a beautiful Monday morning and Uhuru Kenyatta has resurfaced after months of silence.
And after being away for a while, Uhuru 'announced' his return to the political arena with a loud lash out at his successor William Ruto for failing to deliver on his campaign pledges and instead blaming his administration.
Mr Kenyatta said President Ruto's Kenya Kwanza government had performed below the expectations of Kenyans.
"I don't have to say anything but so that my silence is not misconstrued to mean that I am afraid of speaking up my mind, it is now clear to Kenyans that some people have failed in their job," he said in Mwingi.
Do you think this marks Uhuru's active involvement in the 2027 general elections? Will he succeed in reshaping Azimio politics?
Here is the news making headlines on Opera News App today:
Do not blame me for your failures, ex-president Uhuru Kenyatta tells off Ruto
Retired President Uhuru Kenyatta has told the Kenya Kwanza government not to blame his administration for their failures.
In a rare attack on the current regime, the former Head of State said the current government should instead address the problems facing Kenyans instead of heaping everything on the past regime.
'No SHIF Registration, No State Services'
Adult Kenyans, including foreigners living in the country, who are not members of the Social Health Insurance Fund (SHIF) will be denied access to government services once the Social Health Insurance Act 2023 comes into force.
This is part of the government's efforts to drive compliance and generate revenue by targeting at least 17 million Kenyans above 18 years who are not members of the National Health Insurance Fund (NHIF), which is set to be replaced by SHIF, to finance universal health coverage (UHC)
Late Night Warning From Ichung'wah To Uhuru Kenyatta After His Tour In Ukambani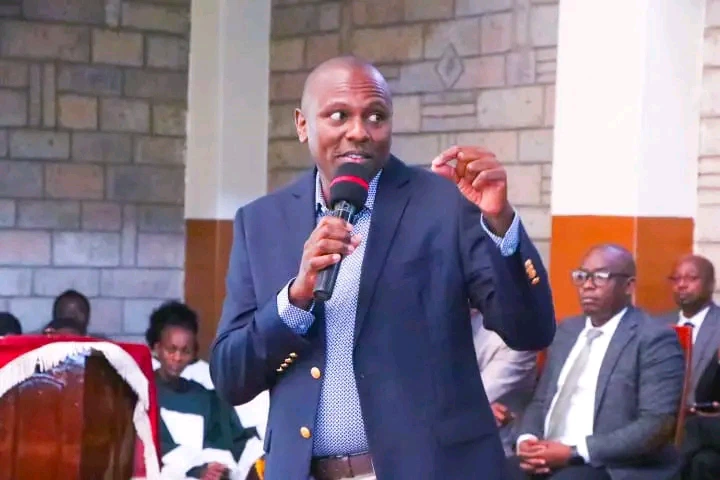 National Assembly majority leader Kimani Ichung'wah has sent a late-night warning to former President Uhuru Kenyatta following his tour to Kitui county on Sunday.
According to Ichung'wah, Uhuru is now inviting a drama from the Kenya Kwanza team if he makes a political comeback he will be forced to answer a number of questions concerning the economic hardship witnessed in the country as he believes that he is the main cause of the current misfortunes in Kenya.