Good morning!
Kenya has been thrown into mourning days after ushering the New Year following the death of two icons; former Attorney-General Charles Mugane Njonjo who was on Sunday cremated in a private ceremony and former head of public service Richard Leakey whose death was announced hours after Njonjo's cremation.
According to a statement issued by the family, Charles Njonjo who was the only surviving member of Kenya's independent cabinet succumbed to pneumonia after a battle with the illness for a while.
The sendoff was conducted in accordance with his wish and only his close family members were present during his farewell service and at the Kariokor crematorium where his body was cremated.
In other news, renowned conservationist Dr. Leakey also passed away on Sunday at 77 years old. Among many other roles, Dr. Leakey is recognized for playing a key role in public service as well as the Wildlife sector.
President Kenyatta led other leaders and Kenyans in eulogizing the two icons. In his statement, the head of state eulogized Njonjo as a selfless leader and celebrated Dr. Leakey for his prominent role in the country
These are the news making headlines today on the Opera News App:
Kenya's Anti-Terrorist Commando's on High Alert Over Suspected Planned Terror Attacks in January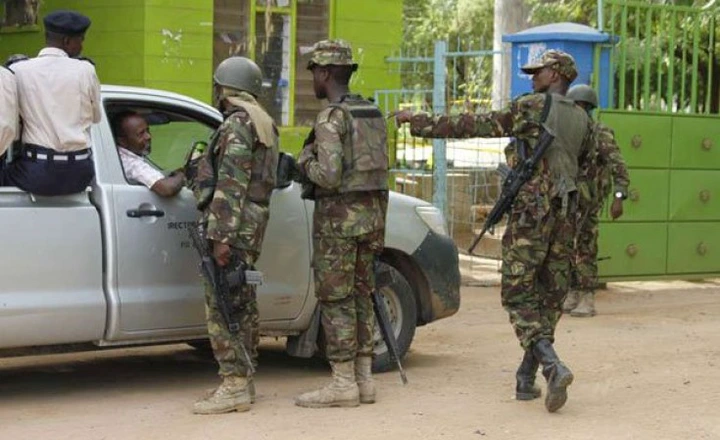 The Kenya Police and security services are on high alert over a suspected terror attack planned to take place in January.
According to reports, the security officials fear the al Shabaab terror group is planning to unleash an attack in Kenya any time from now. Further, the reports suggest the attack may also be carried out in Somalia.
Njonjo held his family together until his death
Charles Njonjo took long to establish his nuclear family and once he did, he held it together.
His son-in-law Carey Ngini, who is married to his secondborn daughter Mary Wambui, said Njonjo called a family get-together on Saturday, January 1, and they had a fireside chat.
DP Ruto Makes Entry in Nyanza as Names of Three Parties He is Working with to Fight Raila Odinga Revealed
Deputy President William Ruto has made inroads in the Nyanza region perceived to be former Prime Minister Raila Odinga's bedroom as details emerge of three parties he is funding to fight the Orange Democratic Movement Party, names revealed.
It has been established that if Raila Odinga is not careful going forward, then he might soon lose his support base following a move by Deputy President William Ruto in cooperation with some of the leaders who were his close allies.