Prior to the biggest game in the City of Manchester, Pep Guardiola The Manchester City manager admitted that recent performances from the other half of the city pointed to Manchester United getting closer to the top teams and especially his expensively-assembled side.
The match itself was just as the Spaniard had predicted, Manchester United battled hard to record a 2-0 win, Anthony Martial and Scott McTominay with the goals.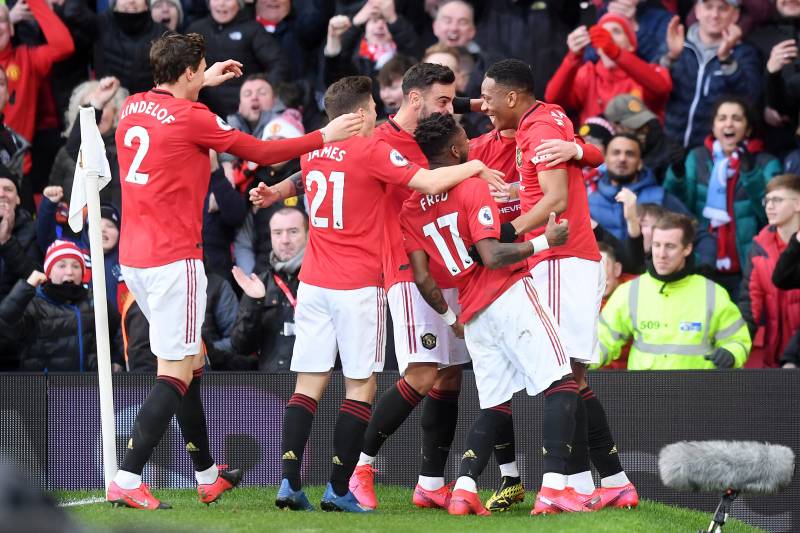 It was the third win in four Manchester derbies for United this season. Interestingly, it was also the first time that Pep Guardiola was on the losing side at Old Trafford since he became the Manchester City manager.
Without two of their most influential players in midfielder Paul Pogba and striker Marcus Rashford, Ole Gunnar and his team matched City man for man and despite having to chase the ball for long periods fully deserved the three points.
Aaron Wan Bissaka was a monster at the back and kept Raheem Sterling quite and later applied the same treatment to Riyad Mahrez when he came on around the hour mark.
Meanwhile, Bruno Fernades was a constant threat in attack and made the first goal with a cheeky chip over the top to Martial who made no mistake with the finish. Fernandes has also struck an excellent partnership with Brazilian midfielder, Fred.
The win leaves Manchester United just three points off Chelsea in fourth place as the race to qualify for next seasons Champions League heats up. More importantly, it proved that though the Red Devils are not quite at the level they once were under Sir Alex Ferguson, they are getting closer to the top. And that is where they belong.