Kenya's youngest Reverend Victor Githu has a word of advice for Deputy President William Ruto after he was accused of corruption.
Ruto is not new to scandalous news headlines and this one entangled him in alleged 'gun fraud'.
The Deputy President took to his social media pages to defend his honour and rebuke people trying to tarnish
his name.
"The desperation of my political competitors on their choreographed smear campaign against WsR is evident even for fools (whom we have a shortage for)to see. Just wait and see where this will end up. Washindwe! Go for the fraudsters. Leave me to serve the nation," he wrote on his twitter page.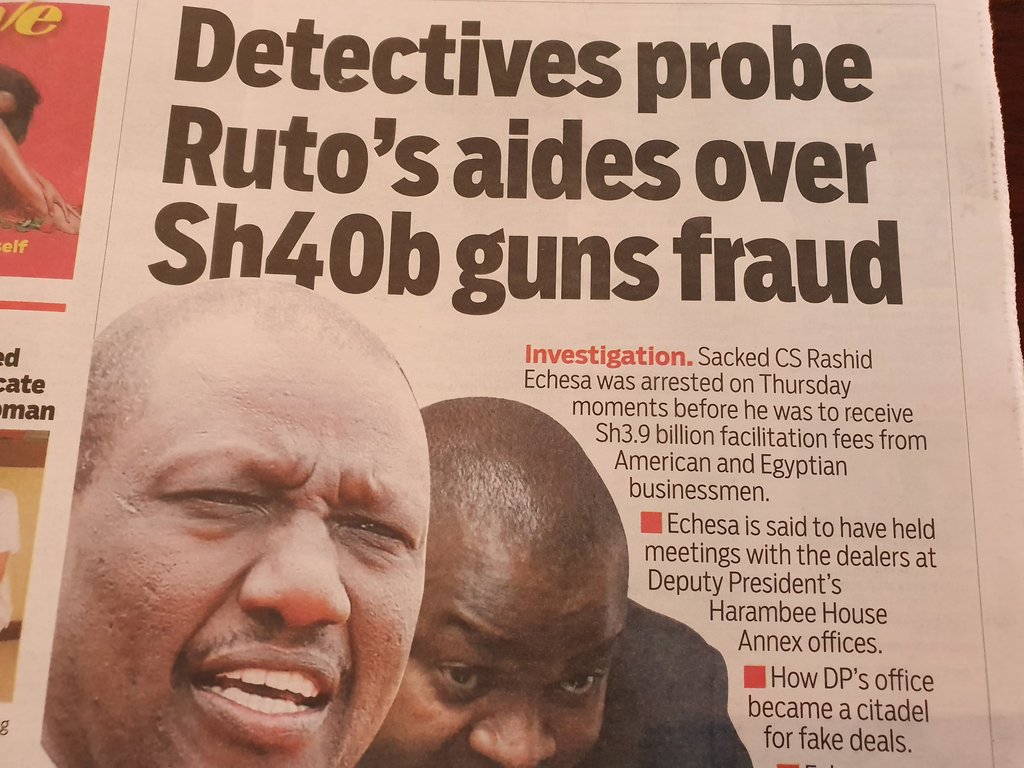 He also said the headlines are not to believed.
"ODP does NOT procure for any ministry/department. Question:other than 23min in Annex,for months,which government offices involved in the 'tender' did the scammers visit? Did they access DOD? Who facilitated? Who did they meet? Get the truth.Forget the sponsored NONSENSE in media," he wrote.
Reverend Victor decided to share his two cents on the matter and advise the Deputy president on what he should have done.
"The moment you respond shows weakness. Let be let God!" advised Reverend Victor.
Check out the tweets below:
The moment you respond shows weakness. Let be let God!

— Rev. Victor Githu (@RevVicGithu) February 16, 2020