With former President Daniel Arap Moi's final journey set for today at his Kabarak home in Nakuru county, mourners have already started thronging the venue in large numbers.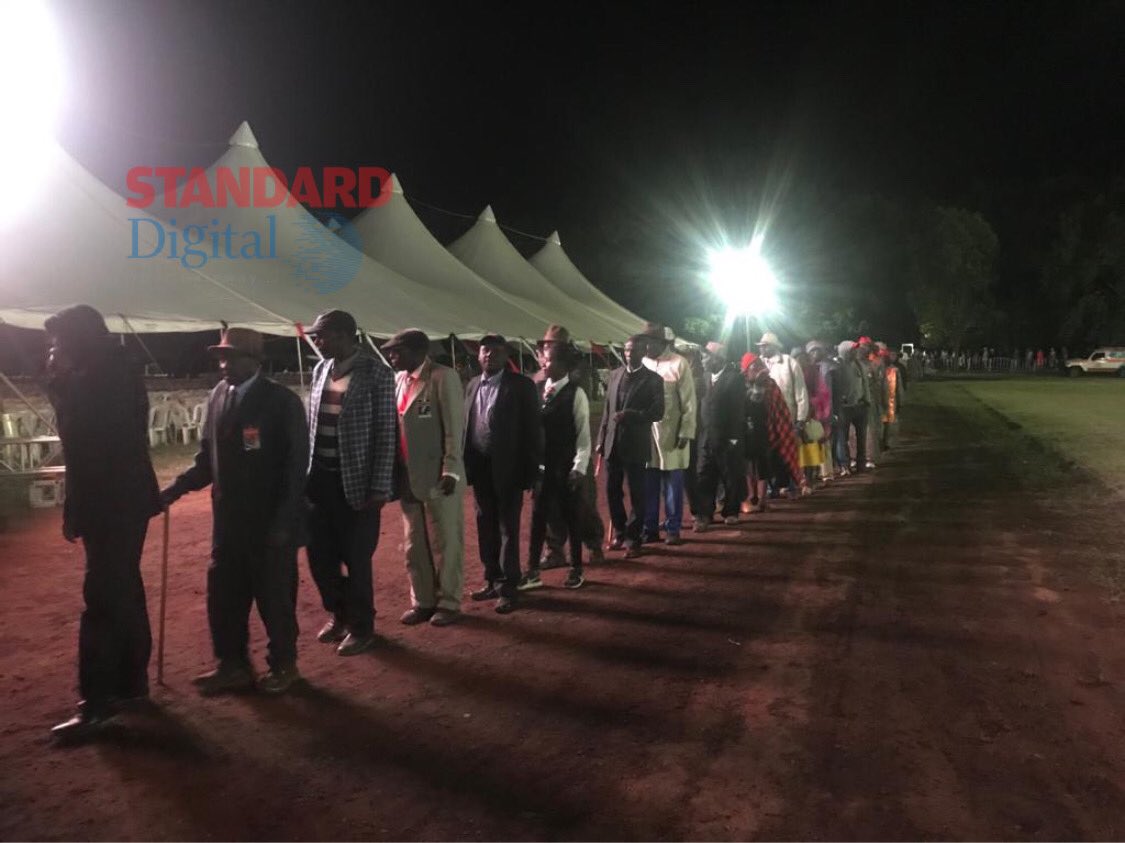 Mourners who braved the early morning colds started arriving at Kabarak primary school grounds from as early as 5 am in the mourning with security officers thoroughly frisking every mourner before being allowed in.
Long queues could already be seen stretching into the oblivion even as the body of the retired president is expected to land at his home at around 8 am in the morning.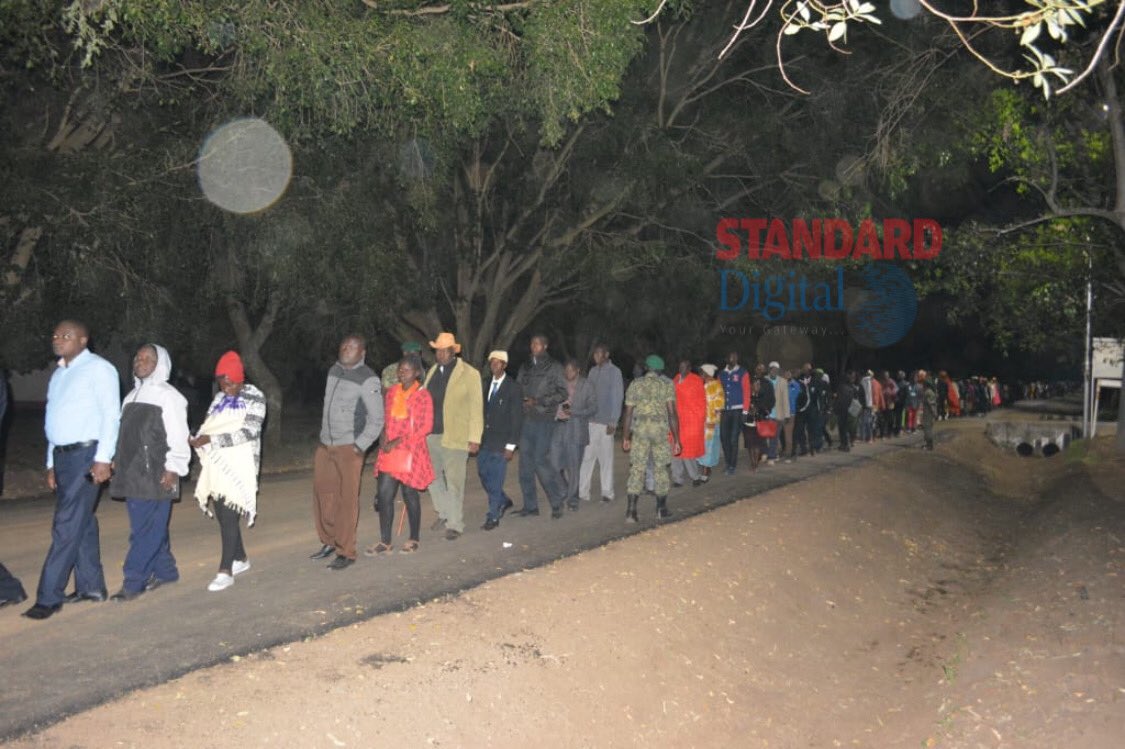 Thousands of Kenyans are expected to attend the final send-off of Mzee Moi at Kabarak University, which neighbours his Kabarak home in Nakuru County.
According to Rift Valley Regional Commissioner George Natembeya, mourners who will arrive earlier will have seats and after the event, they will be served with special meals.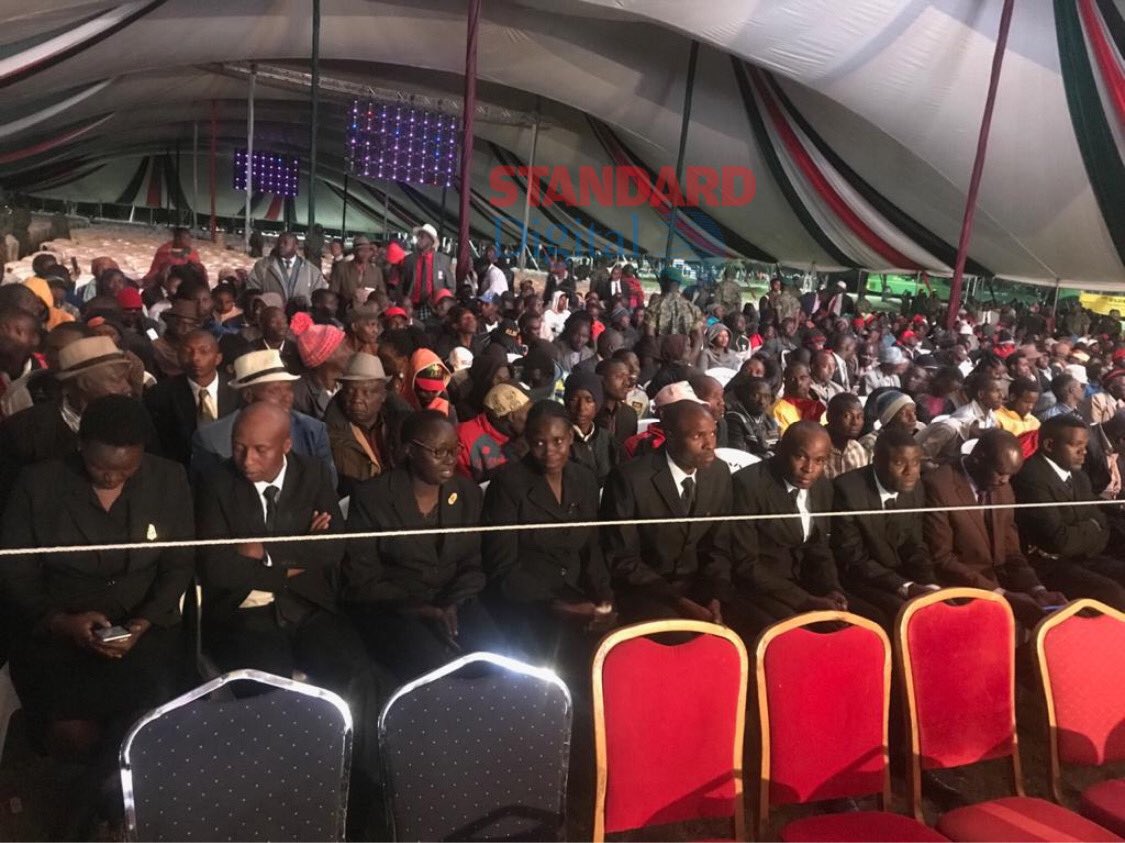 "We expect many people but only the first 30,000 will enjoy some kind of special treatment. They will have mineral water and will be served with foods later.
Natembeya's statements came just hours after Kenyans protested reports that the first arrivals will only be served with drinks and snacks.
Moi's Final Journey: Long queues as mourners throng Kabarak early in the morning. #MoiFuneral pic.twitter.com/NhcO0yvNiu

— Daily Nation (@dailynation) February 12, 2020
"You know Mzee was generous and he would like us to share even when he is gone. Safe Journey to those who will be travelling here," remarked Natembeya.
The Govt had promised to provide free snacks for the first 30,000 mourners at the burial of the late former President and true to their word, mourners in Kabrak have begun receiving the refreshments; soda, water & bread
Already, over 100 bulls have been slaughtered with close to 300 chefs and cooks employed to ensure all the mourners are well fed.
Organizers have revealed that the programme is expected to end by 2 pm to allow mourners who will have travelled from far to leave earlier. According to Kalenjin traditions, the burial should be conducted in the afternoon from 1 pm onwards.
Mzee Moi will be accorded a state funeral and honoured with a 19-gun salute by the military.