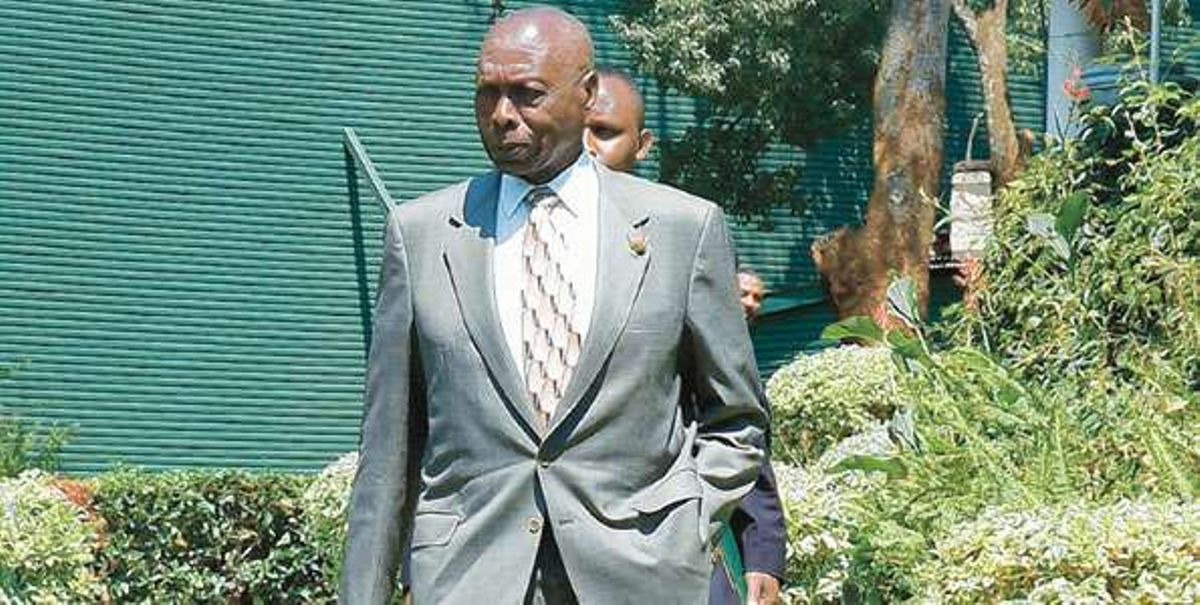 The late Former President Daniel Arap Moi was well known to have kept his family life private even though he had a well-exposed life in the past years.
The Late Moi had 7 children.Only his youngest son, Gideon is the Baringo Senator one has followed his footsteps.(Baringo Senator Gideon Moi)
Jennifer Chemutai Kositany-Moi
She is the firstborn of Moi's seven children.
She attended the Kenya High School and later furthered her studies in the US.
Ms Jennifer Jemutai Kositany and her Theta Tea Company were not privy to an agreement, in dispute between Mr Jacob Juma's Mungore Farm and Eastern Produce.
The 66-year old is also a businesswoman with interests in the jewellery and farming sector.
Doris Elizabeth Chepkorir Moi
Doris was born in 1962 at Kabarak and was also a twin sister to Philip Moi who also kept away from politics.
She married, against her father's approval, the son of Moi-era politician Ibrahim Choge, Simon.
Simon, who worked as her brother Jonathan's rally navigator, died in 1998 in a mysterious road accident.
Philip Moi
He is a retired army officer.
He came into limelight when his estranged wife Rosanna Pluda, took him to court as a result of not providing monthly maintenance fee for her ex-wife and children.
June Moi
The last born of Moi's children was adopted by the former President.
She attended Nairobi Primary, Kenya High School and then moved on to university in Canada.
She was active in her father's 1992 and 1997 political campaigns, before retreating to her businesses in land, property agency and development.
Gideon Moi
He is the youngest son of Mzee Moi.
Gideon, who is currently the Baringo Senator, has followed his father's political footsteps.
He is married to Zahra Moi and the two have three children.
Jonathan
He was the eldest son.
The safari rally star succumbed to cancer at a Nakuru hospital on Saturday, April 20 2019.
According to reports, Jonathan was a revered rally driver in the country who amassed numerous awards and participated in various competitions including Caltex Equator Rally which was held in Nairobi Kenya.
He drove a famous Toyota Celica.
 Raymond Kipruto Moi
He is a politician and the Member of Parliament for Rongai Constituency in Nakuru. He served for two terms and has maintained a low media profile thereafter.
Kigen Moi:
Kigen Moi, a son to Baringo Senator Gideon Moi and grandson to Kenya's second President Daniel Moi, it's perhaps a case of being born great.
The undergraduate student at the prestigious University of Bristol is also a lover of life and uses his connections and wealth to enjoy the fine things in life.
If greatness is anything to do with money, power, and good genes, then Kigen has it all.