A viral video showing a driver covered in blood with allegations that he had been injured by a police officer has irked Kenyans who are now calling for the arrest of the perpetrator.
In the video many are heard mobilizing the agitated crowd to take the matter to the police station. The driver who is still in police Uniform appears to have wounds on his head still oozing blood, while his shirt has turned totally red chest downwards as a result of the blood streaming down.
18:52 @DCI_Kenya @FredMatiangi a police officer assaulted the driver at rongai yesterday pic.twitter.com/SdbJIa3svy via @Wainaina_shakes

— Ma3Route (@Ma3Route) January 16, 2020
UPDATE: This driver was allegedly assaulted by a police officer in Rongai town. @IPOA_KE @ntsa_kenya @PoliceKE @ntsa_kenya @ODPP_KE @DCI_Kenya @Maskani254 @bonifacemwangi @IMLU_org @thekhrc pic.twitter.com/XR6QkYRlIn

— #InsecurityKE (@InsecurityKE) January 15, 2020
"arrest this police who injured this driver at rongai", said Wainaina Shakes who posted the video.
"its really painful"-Sam Njora.
"This driver has brutally been assaulted by a police officer in Rongai. Bt why? Let's share till the police is arrested", Ma3Route twitted.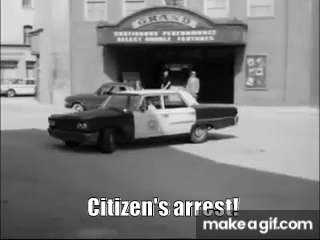 "Call call call Matiangi @kenyatrafic"-KingLevooh.
"I hope @IPOA-KE the said cop was arrested and that the due laws will apply.-Moh Zyl.
"If this ever happens please seek medical attention first to control the bleeding, you can only lose so much blood… then come back to the streets and protest, the blood on your clothes would serve the purpose…"-Mercy Kyande cautioned.
Other citizens alleged knowing the officer;
"Its that same driver who almost crashed my car near galleria. Very rude guy. Karma"-Aaron Cheruiyot.
"Amezoea namjua Abu jinake"-RAPTOR.
Section 117 (3) of the Traffic Act allows a police officer to serve the owner or the person in charge of the concerned vehicle with a police notification form charging such person with having committed the offence or offences indicated. The same can be affixed prominently to the vehicle. The suspected offender is to attend court to answer to the charge(s) within 48 hours or after seven days if the notification was affixed to the vehicle.
Why the driver was punished brutally by the law enforcer is still a mystery.