Kenya's First Lady Margaret Wanjiru Kenyatta is pretty fashion savvy; be it when she spots flowing African prints or well-cut skirt suits.
She sometimes steps out in her nipped monochromatic skirts with a sovereign, timeless cut that goes well with her short-cropped peppery hairdo that connotes status.
She, like others in her social class, are not trendsetters but ooze their class in an embroidered whisper. Like the time she showed up during 2016 Madaraka Day rocking elegant earrings and a finger pendant, with a striking green headscarf and matching Dera that brought the internet to a standstill.
Then there are those national days like in 2015 when she got our inner fashion police nodding in agreement. She had donned a free-flowing Yemeni-inspired red caftan and Maasai beadwork to boot-and fit with the occasion.
Who could be her designer?
Well, acclaimed fashion designer Sally Karago is the lady! She dresses First Lady Margaret Kenyatta besides having dressed all former First Ladies except Lena Moi, the late wife of President Daniel Arap Moi.
From her SK Collections shop in Nairobi, Sally has dressed former First Ladies Mama Ngina Kenyatta and the late Mama Lucy Kibaki.
Mama Lucy actually personally bought her outfits when Sally operated her fashion house from Ngong Road. SK has since branched to the Hub Karen, Lavington Mall and Village Market in Gigiri.
Read more Viral articles by downloading the Opera News App.
The free-flowing dresses Margaret Kenyatta wears are a reflection of Sally Karago own love for free fitting wear of which she's a proponent. It is seen too in Mama Ngina and her African inspired ankle-length mostly red dresses with matching headgears.
"Everything that I do is loose. I don't do tight. I'm very gipsy in the way I dress and all the things that I sell. I don't have hems; my things are cut in a different way. When you look at my jackets, they don't have seams. So, everything that I do has something edgy about them," Sally Karago said.
"You don't have to wear too tight to be classy. You can wear something loose and still look trendy. It's how you value your body first and what you want to show.
"If you have nice legs wear minis which is OK, some people want to wear low cuts to show their cleavage and other arms, and that's OK. I don't have a problem with that, but, it depends on you as a person and what makes you comfortable," She explained.
Sally Karago came into the national limelight when she won the Smirnoff Fashion Awards-professional category in 1993, a fete cemented when she bagged the best designer during the 1998 M-Net Face of Africa modelling competition. The winning designer was to dress the models.
Sally's 12-piece porcupine quail inspired collection- captured the imagination of judges at Nairobi's Safari Park Hotel. She went on to not only to dress Kenya's Coco Walchli, Tess Njuhi and Cecilia Mailu but also eventual winner Nigeria's Oluchi Onweagba-Orlandi. She would later become a judge on the same event.
Her Israeli and Moroccan inspired Bohemian fashion forays have shone ever since showcasing her Turkana Collection in London and New York. This got her invited to the Mercedes Benz fashion show in Accra, Ghana, in  2019.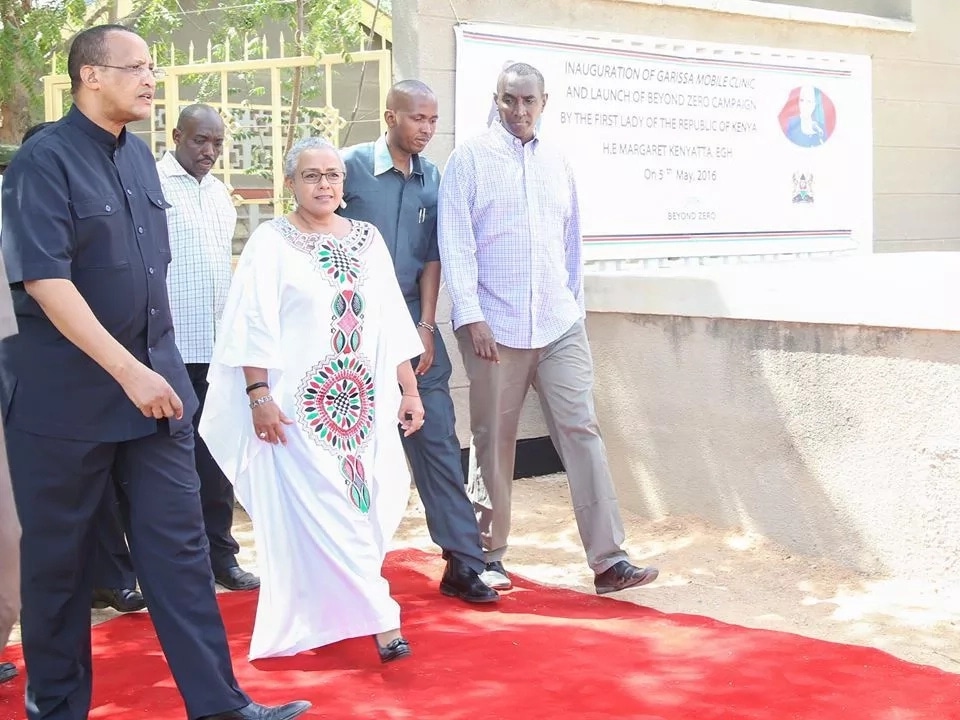 Asked whether a designer can be self-taught, Sally argued; "You can't be a good fashion designer if you don't go to a fashion school. I don't believe you can. People try learning from YouTube and from books but you must be in a place where you get the skill taught. You may be an apprentice but you may not know how to design."
Sally, is one of five girls from a fashionable dad who loved life as they grew up in Riruta, Nairobi, where her fashion sense was piqued, dressing her puppies. She studied fashion at the Evelyn College of Design in Nairobi and the London School of Fashion Design for four years.
She is married to eminent architect Joe Karago, among the originally loaded golfers who founded Trans Century as a chama in 1997, before it became Kenya's richest Boy's Club, listing at the Nairobi Securities Exchange in 2011.
"Through my husband, I have learnt a lot about colours. I can do interior design because as a fashion designer, if you don't understand colours, then it's very hard to become an interior designer," she said.
Their son Raymond Karago is an actor in Hollywood with acting roles in among others; Gangsters (2017), Stand uP (2018), and Illville (2019. Younger brother Tendo aspires to be a music producer "even though he's good in science and mathematics."
Read more Viral articles by downloading the Opera News App.