Nairobi County Governor Mike Sonko is yet again on the spot over his erratic ways of handling things after he threatened to sack a number of non-performers in his county government.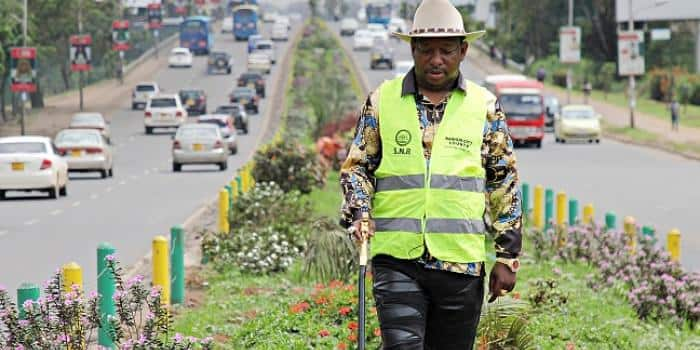 In a video that was shared on Instagram, Sonko who was driving along the dirty Jogoo road is heard warning the county's environment minister together with other officials of dire consequences if they continue sleeping in their job.
"To the minister together with his people, this is Jogoo road full of dirt and all sorts of garbage. I don't entertain such nonsense! Just continue testing my patience… this is your work and you can't continue playing with it. I will sack you…" remarked Sonko in the video.
"I have stayed for too long without suspending people and I will start with you," added angry Sonko.
The governor who took a video of the dirty environment along the road warned his county officers against making any payments to any private garbage collector assigned the task saying the collector had failed in his responsibilities
Governor Sonko is again on the spot after he released yet another video threatening to sack non-performers in his government. #NTVTonight @KenMijungu pic.twitter.com/L7E6XWeBiB

— NTV Kenya (@ntvkenya) October 28, 2019
Sonko's threats come at a time when the current leadership at city hall has been characterized by constant reshuffles, suspensions and sackings of senior county employees.
Some months ago, the tough-talking governor issued similar threats after he demanded to know where the county's internal road re-carpeting equipment for recarpeting county worn-out roads were. He gave the officers associated with the sector 14 days to act or resign.
In September, the governor suspended finance executive Charles Kerich and health executive Mohamed Dakanye over the Precious Talent school tragedy.
Ten other county staff from the city's urban planning department were also suspended the same day. Since assuming office in 2017, more than 300 Nairobi County staff have either been suspended or sacked due to various reasons ranging from insubordination, laxity at work as well as corruption allegations.
Sonko has maintained that his actions are aimed at ensuring efficient service delivery as well as weeding out cartels from his government.
The governor has been full of tough talk, especially regarding 'cartels' at City Hall and has gone as far as sacking some officials on the board, but this has not afforded Nairobians any respite.