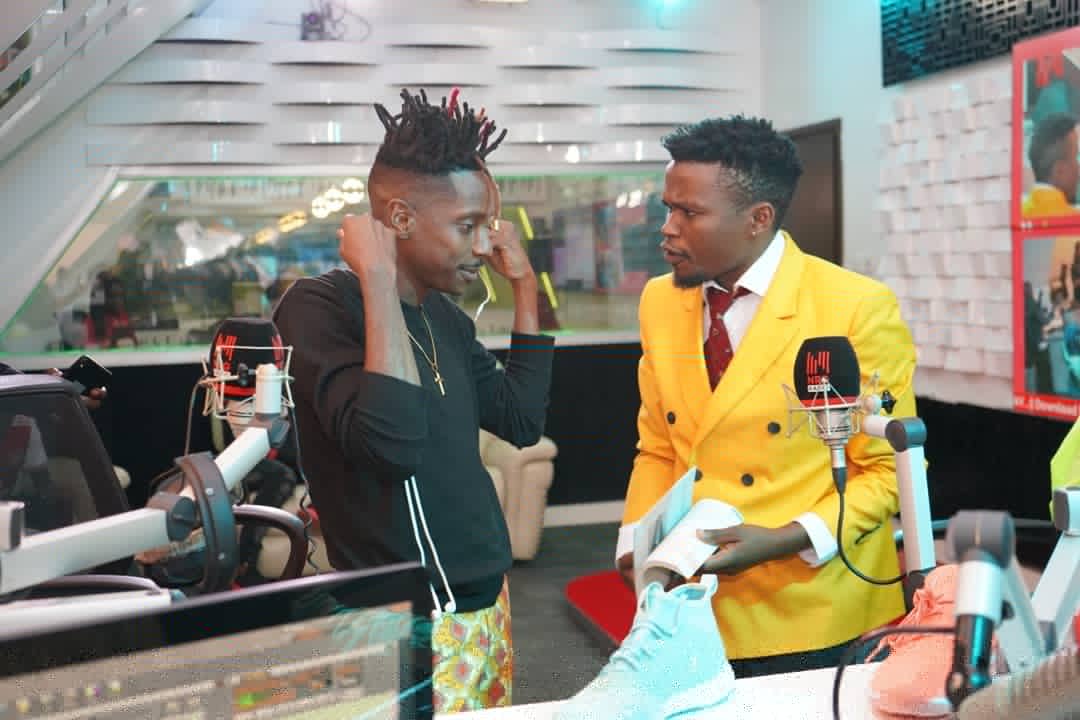 Kenya's top comedy acts, Eric Omondi and Chipukeezy, have sworn revenge to NRG Radio after a video of them surfaced online.

In a show hosted on Tuesday evening, the duo was seen dancing and having a good time until Natalie Githinji, a host at the station had what seemed like a seizure attack.
The dancing came to a standstill and both Chipukeezy and Eric hurriedly offered a helping hand.
"She will be fine. Don't administer first aid kwanza." Eric was heard saying.
The two, however, were in shock just as everyone else in the studio and Natalie was seen with foaming from her mouth. Minutes later she woke up with the help of Eric Omondi and altered them that it was a prank.
In utmost shock, Eric and Chipukeezy could not believe it, swearing to revenge to both Natalie and the station even if it took them a year.
"We will reply, it will take one year but we will reply," said Eric.
Here were some reactions:
_marshall😂😂😂well done, its payback time for the legends
nicca_cyrus @ericomondi hata Hawezi shtuka😂😂 @nataliegithinji Huyu msee ziiii😂😂😂😂😂
ms_thiongo 🤣🤣🤣🤣 The look at @chipukeezy face is priceless 🤣🤣🤣🤣🤣🤣
Esther Wawuda Aki chipukeezy ameruka kama mkamba ameona maji ukambani 🤣🤣🤣🤣
aoentertainment001 Next time akijaribu hiyo ujinga,atawachwa tu hapo chini😂😂
suzzieh2223 😂😂😂😂weeeh enyewe kwa ground vitu no different