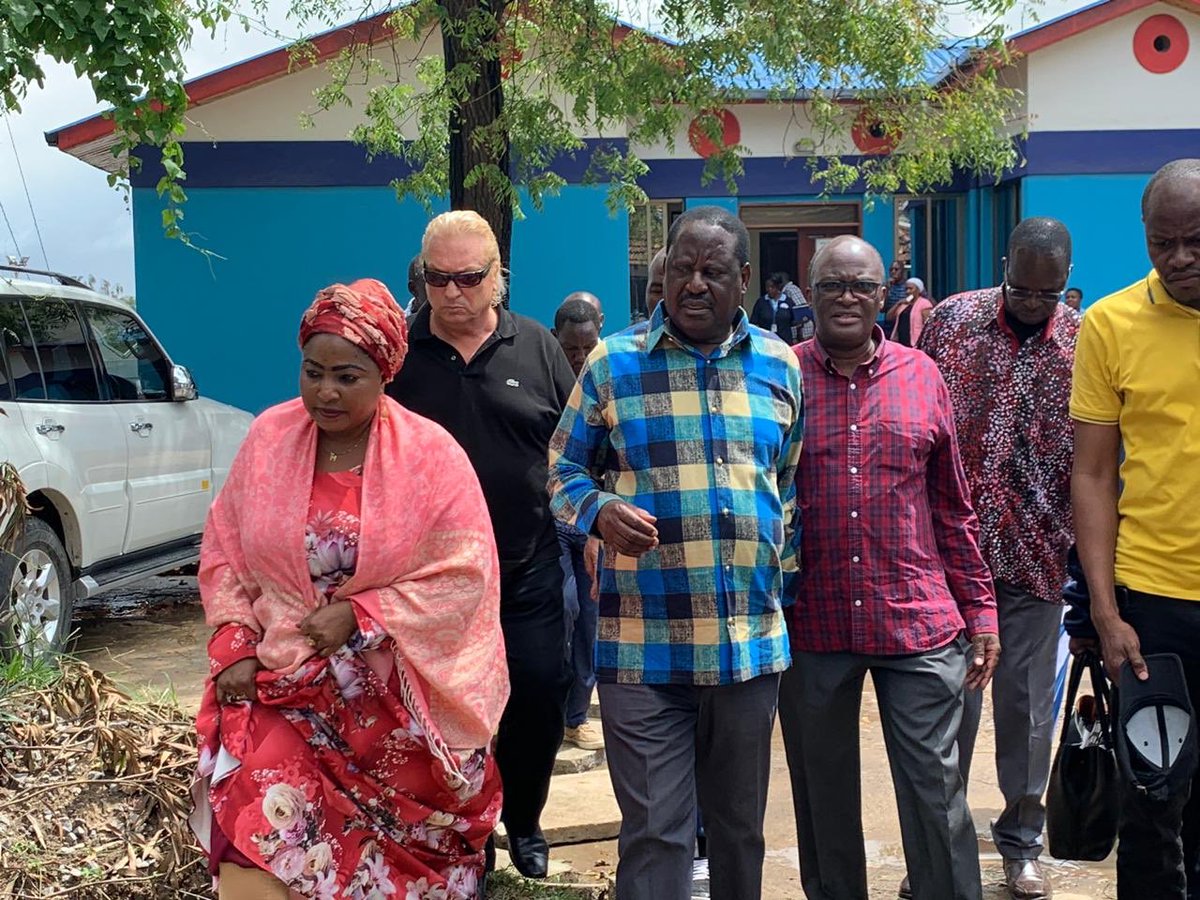 A day after AU High Representative on Infrastructure Raila Odinga ordered the dredging exercise at the Indian Ocean to be halted, the exercise has not yet stopped.
On Sunday morning, a dredging machine was seen going on with its operations despite Raila's claims that the exercise was interfering with efforts to recover the bodies of Mariam Kighenda and her four-year-old daughter who perished after their car reversed and plunged into the ocean one week ago.
On Saturday, September 5, while visiting the tragedy scene at Likoni channel, Raila who was accompanied by the Transport CS James Macharia had ordered that the exercise be stopped until the search operations were over.
The dredging exercise involves scooping sand out of the ocean in a move aimed at aiding the construction of the ongoing second container terminal.
According to Raila, the dredging that is being done to widen and deepen the channel so as to allow bigger ships to dock at the Mombasa port was contributing to poor visibility inside the sea bed interfering with the search operations.
"I want to give an order here that the dredging works stop immediately so that those who are working here can work without interference," Raila stated after confirming he was there as the AU High Representative for Infrastructure.
Raila's order had earlier on left many questioning his source of power in such a scenario.
According to the beleaguered Advocate of the High Court of Kenya, Miguna Miguna, Raila's order was baseless.
"Cheap and empty propaganda. Raila Odinga has zero power to order any public servants to do or stop doing anything.
 Of course, such desperate propaganda is intended to excite sycophants. But they add no value to public discourse, nor would do they capacitate the inept Kenya Navy," posted Miguna.
https://youtu.be/qDiEz41qg9c
This comes even as the government announced on Sunday that it had turned to South Africa for help to retrieve the car and its two occupants still trapped on the bed of the Indian Ocean.
Announcing the move, Transport CS James Macharia revealed that Kenya now wants South African divers to join the operation led by the Kenya Navy, Kenya Ports Authority, Kenya Coast Guard and Kenya Maritime, Fisheries and Research Institute.
This was after claims that the multi-agency team on-site lacked equipment and human expertise to engage in the task.