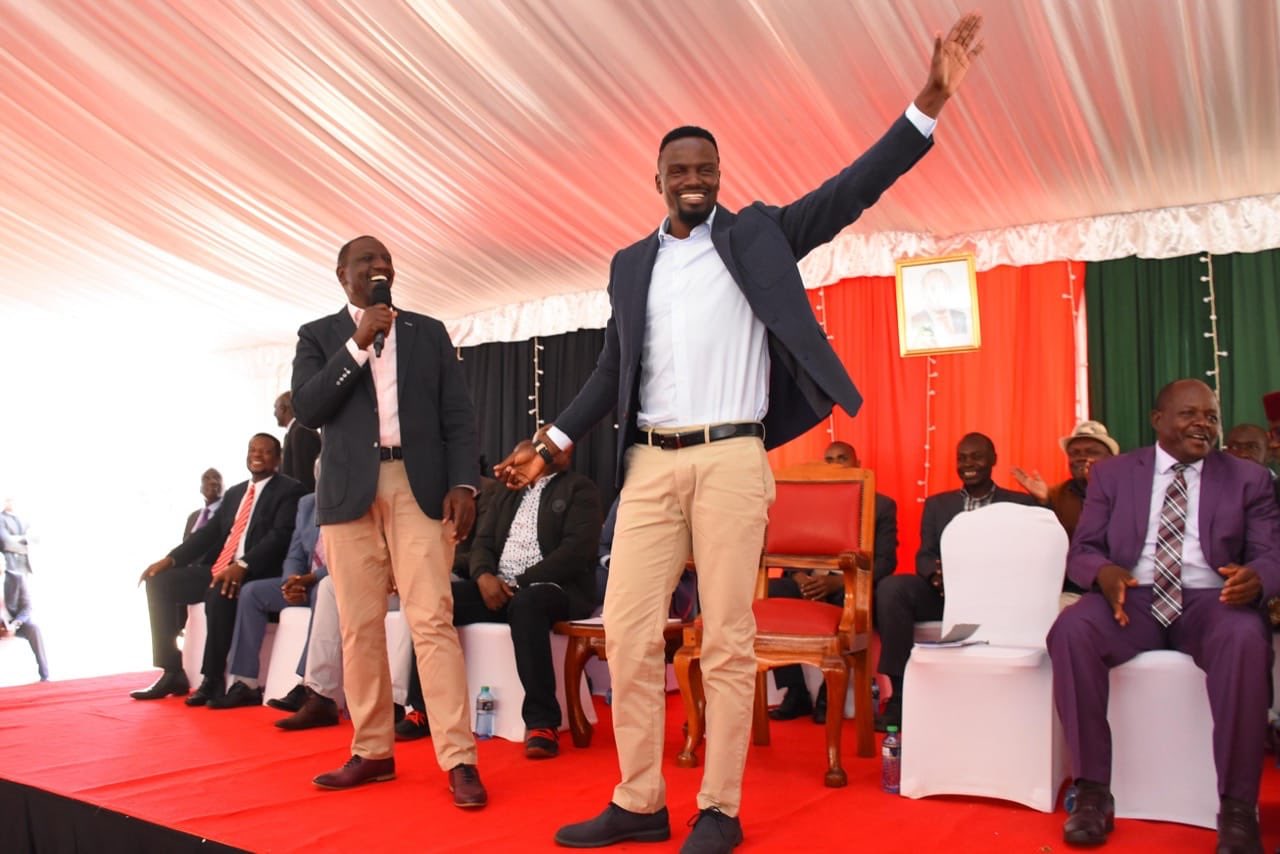 Deputy President William Ruto's interest in the Kibra Parliamentary by-elections continues to draw mixed reactions among Kenyans. Ruto has been on the forefront of pushing for a Macdonald Mariga candidature with the 2022 Presidential hopeful optimistic that the former Inter Milan star will deliver the seat to Jubilee.
Well, it is now emerging that Mariga was not William Ruto's first choice going into the by-elections.
According to sources close to the Deputy President, Ruto's first preferred candidate to carry the Jubilee flag was Christone Odhiambo populary known as DJ Kriss Darlin.
Kriss Darlin and Ruto have worked together before as the veteran Disc Jockey was Part of Jubilee's campaign team in 2017 and with that, he earned the title, "The President's DJ".
Ruto would however drop his interests in Kriss Darlin who he saw as a soft landing spot for Raila Odinga should he have emerged the winner even on a Jubilee ticket.
With Ruto allegedly so determined to teach Raila a political lesson in Kibra, the DP went for Mariga. This was after wishing Kriss Darlin well in his quest to bag the ODM ticket.
Kriss Darlin is a Luo and it is believed that it is for this reason that Ruto saw him as a soft landing spot for Raila. The DP has since revealed that he is for and with Mariga.
Ruto has gone all out to even provide Mariga with resources to campaign in Kibra.
The DP sees Mariga as a neutral man with his Luhyia community among the majority in Kibra. The Luhyia have for long been associated with the Opposition with a number of their leaders already pushing a Raila Odinga Presidency come 2022 but with the coming of DP Ruto, many people from the Luhyia Nation are being swept by the Jubilee wave.
Ruto has held Mariga's hand just like a father holds the hand of a toddler.
With the DP on his side, Mariga has grown from strength to strength and his last major rally in Kibra is a proof to that.
He has managed to put up a strong case and even the ODM Party is now beginning to give him some attention.
Despite having not casted a vote in his life, Mariga with Ruto on his side is proving to be a match made in heaven.
William Ruto is known to be a man who goes all out to get that which he wants and what he believes is right. The only thing Ruto believes in right now is a Mariga win and with that, ODM should brace itself for a battle of a lifetime heading into November 7th.
We all know that if not for a Ruto alliance, Uhuru Kenyatta would not have been President.
It was also during Ruto's time in ODM that the opposition Party ran the show in the Country.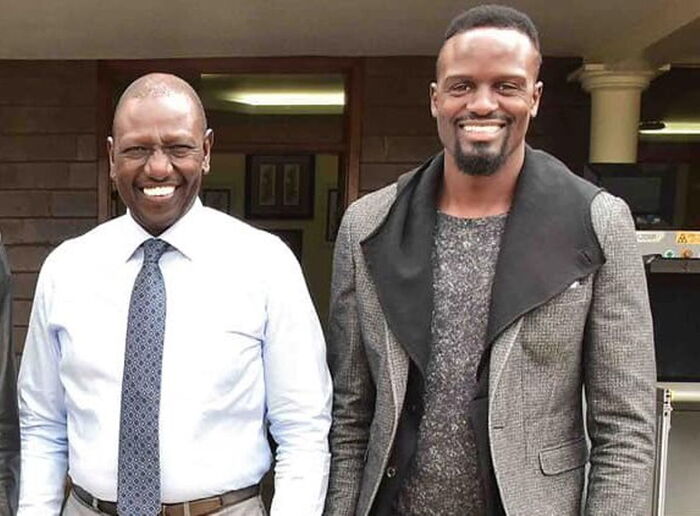 Mariga therefore has a major asset in William Ruto who has denied claims that he is out to use the Kibra by-elections to teach Raila a bitter political lesson.
"The time will come for me and Raila to compete but now we are focusing on the people of Kibra to ensure they get a person who will deal with their problems," said Ruto.
"The Kibra campaigns will be held with respect to all aspirants and their party. We will not indulge in hate speech, insults and violence," he added.
Well, only time will tell how things will unfold in Kibra come November 7th. For Now, Mariga can learn a thing or two about politics from Kenya's self proclaimed Political Doyen, Dr. William Samoei Ruto.