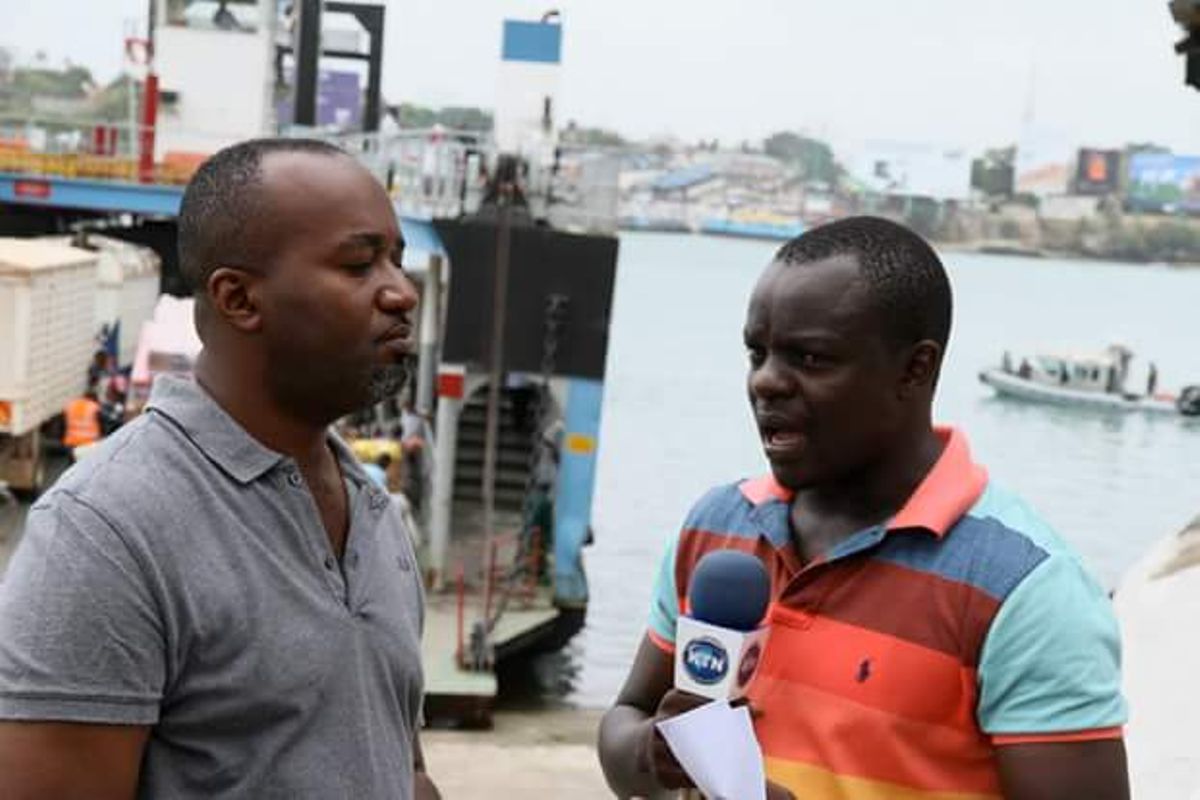 Mombasa Governor Ali Hassan Joho has offered a solution to the troubled Kenya Ferry Services after an ugly incident claimed the lives of two people in a mishap that was avoidable.
This comes just months after the Mombasa County Government lost a bid to take over management of the ferry from the National Government.
Joho remarked that such incidents had become common and that urgent actions were necessary to save the lives of those crossing the channel.
"We are urging ferry authorities to enhance safety measures and consider putting movable barriers to secure cars that may develop mechanical problems," he noted.
Ms Mariam Kigenda, 35 and her 4-year-old daughter Amanda Mutheu lost their lives after their car reversed and plunged deep into the ocean.
As the incident entered its third day, little efforts had been made to retrieve the bodies from the ocean.
Monday evening, Nairobi governor Mike Sonko dispatched a rescue crew of divers in a chopper to help in the rescue efforts.
Mombasa County Communications Director Richard Chacha told Opera News that the County's Inspectorate was on the ground providing technical assistance in the rescue efforts.
Kenya Ferry Services Managing Director lamented a worrying lack of equipment and personnel to conduct rescue operations, saying two other faulty ferries also pose a great risk to passengers crossing the channel.
In February, a Court of Appeal kicked out the County's submission, saying it had dragged its feet to appeal a Supreme Court's earlier ruling that Likoni channel should be under the National Government.
In 2016, the County outmuscled the Kenya Ferry Services in the operations of the crossing channels of Likoni and Mtongwe before the agency ran to the Courts.