Wiki chache zilizopita Mwakilishi wa Wanawake wa Nairobi, Esther Passaris, alimtembelea mbunge Marehemu Ken Okoth wa Kibra kuonyesha umoja na kumtia moyo kwamba yote yatakuwa sawa na kwamba atashinda saratani.
Wakenya wamejua kuwa mbunge huyo ana mke wa kigeni lakini sio wengi wameona uso wake au wamejua jina lake. Fursa ya picha sasa imeleta uso wa Monica kwa umma. Ken Okoth alijaribu iwezekanavyo kuzuia mke wake asionekane na umma ambacho huwa ndoto ya kila mtu maarufu kutoleta familia kwenye vyombo vya habari.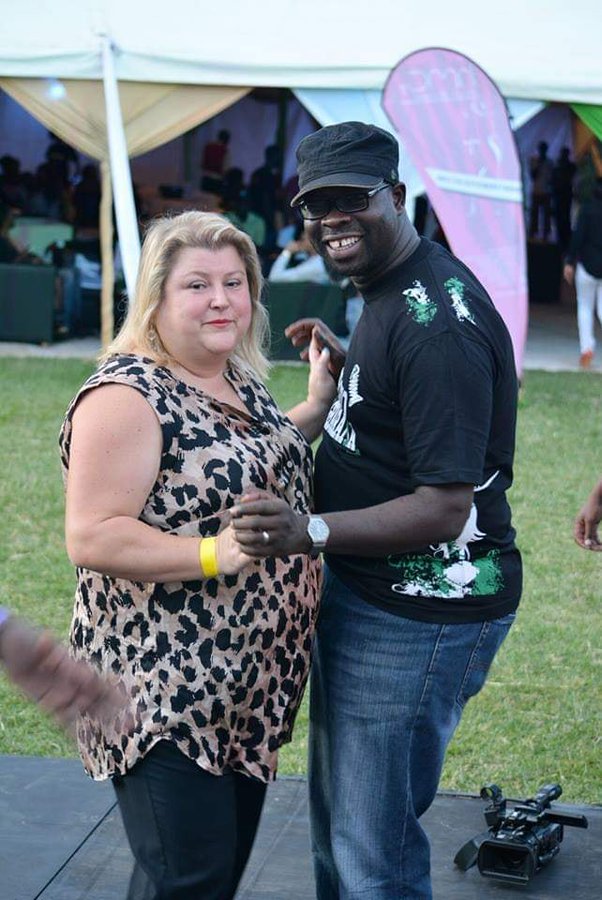 Katika picha, Monica anaonekana akitabasamu kwa kamera, nywele zake zililetwa pamoja. Amekuwa akimtunza mumewe wakati anaendelea kutibiwa nje ya nchi. Hata kabla ya kifo chake, Ken aligundua nguvu hutokana na nguvu kwa mkewe.
"Guys, take care of your wives. You may have a lot of money for treatment but nothing equals a woman who stands by you in your moment of illness" – Kibra MP Ken Okoth

— Kenfish 🇰🇪 (@kenfish) July 26, 2019
Mbunge wa Kibra Ken Okoth, ambaye alikuwa anatumia mashine ya pumzi katika Hospitali ya Nairobi tangu Alhamisi jioni alikufa baada ya kuwataka madaktari kuzima mashine. Wakenya wengi walishangaa kuwa mke wa Ken alikuwa mweupe.
Masaa baada ya habari ya kifo chake, Wakenya walikuwa wamejaa sifa kwa ajili yake (Monica) kwa kusimama naye katika vita yake dhidi ya saratani.
Haya ni baadhi ya maoni yao;
Meet Kibra MP Ken Okoth's wife. Many Kenyans didnt his wife was white. He is full of praise for her for standing with him in his battle against cancer. #MainaAndKingangi #TuesdayMotivation pic.twitter.com/4Q9NZiZ0qj

— #AintNobodyGotTime4ThisSh*t (@yourspenfully) July 16, 2019