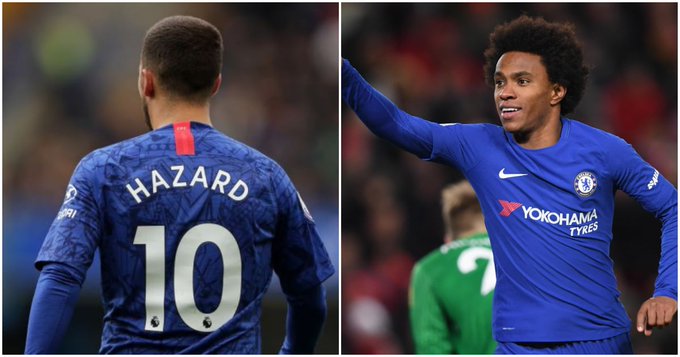 Chelsea is bracing for hard times ahead of the beginning of the next season following the exit of their main forward man Eden Hazard who has since moved to Spain giants, Real Madrid and the prevailing transfer ban that remain active for two seasons.
To get a man fit for his boots will not be an easy matter as former Arsenal and France international world cup winner, Olivier Giroud has confirmed that it will not be a walk in the park and that getting the star's replacement won't be easy.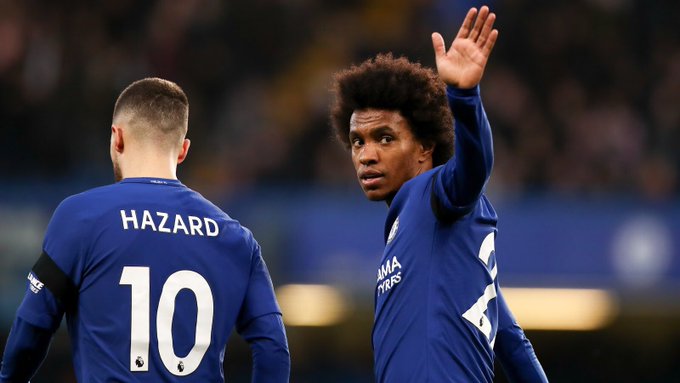 Well, this will be found out as soon as the League is expected to begin in a few weeks.
Meanwhile, Brazil international midfielder, Willian is set to wear the no.10 shirt at Chelsea next season following Eden Hazard club-record move to Real Madrid.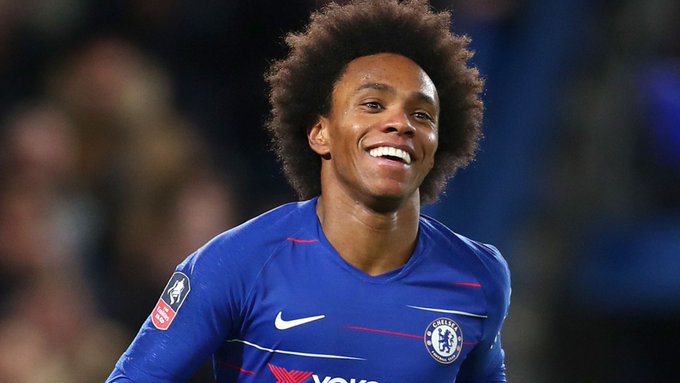 The Brazilian has been cladding no.22 since his arrival in 2013 but will now take the number that has been left behind by his former team-mate.
Speaking to Brazilian TV show Desimpedidos, Willian claimed: 'I was offered the number 10 jersey ahead of next season and I will take it.'
Chelsea's new number 10..

Willian Borges Da Silva. Enjoy. pic.twitter.com/2aclgljad2

— Pys (@CFCPys) July 22, 2019
Chelsea new signing, Christian Pulisic the different side wore the no.24 shirt on his debut against Kawasaki Fontale but could move to the no.22 he wore for Borussia Dortmund following Willian's switch.
Pulisic wears the no.10 for the United States, while Willian regularly wears the same number for Brazil, including at the recent Copa America.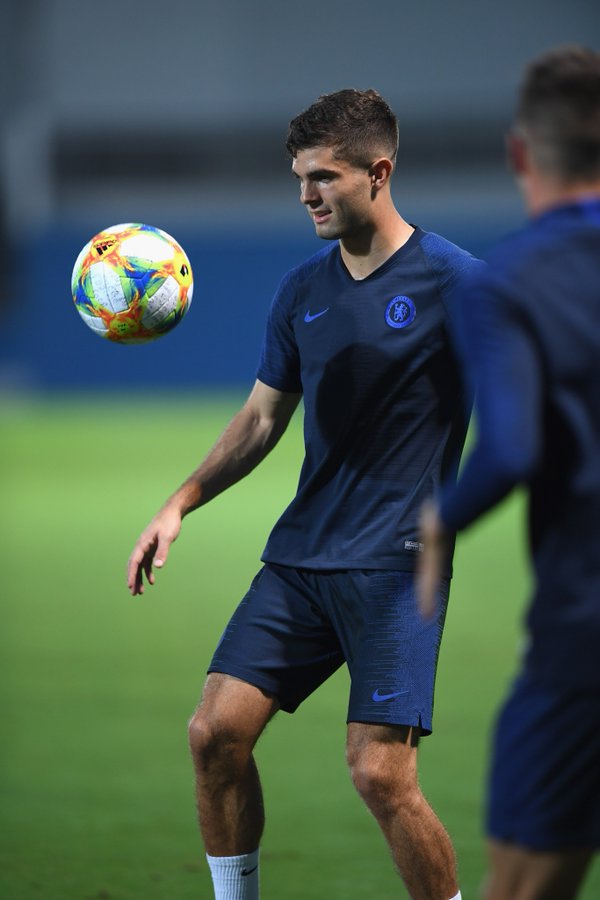 It is understood inheriting the no.10 shirt has been discussed as part of Callum Hudson-Odoi's ongoing contract talks, but it appears the youngster will miss out, or has passed, on the upgrade.
The youthful England star Hudson-Odoi wore no.20 last season.