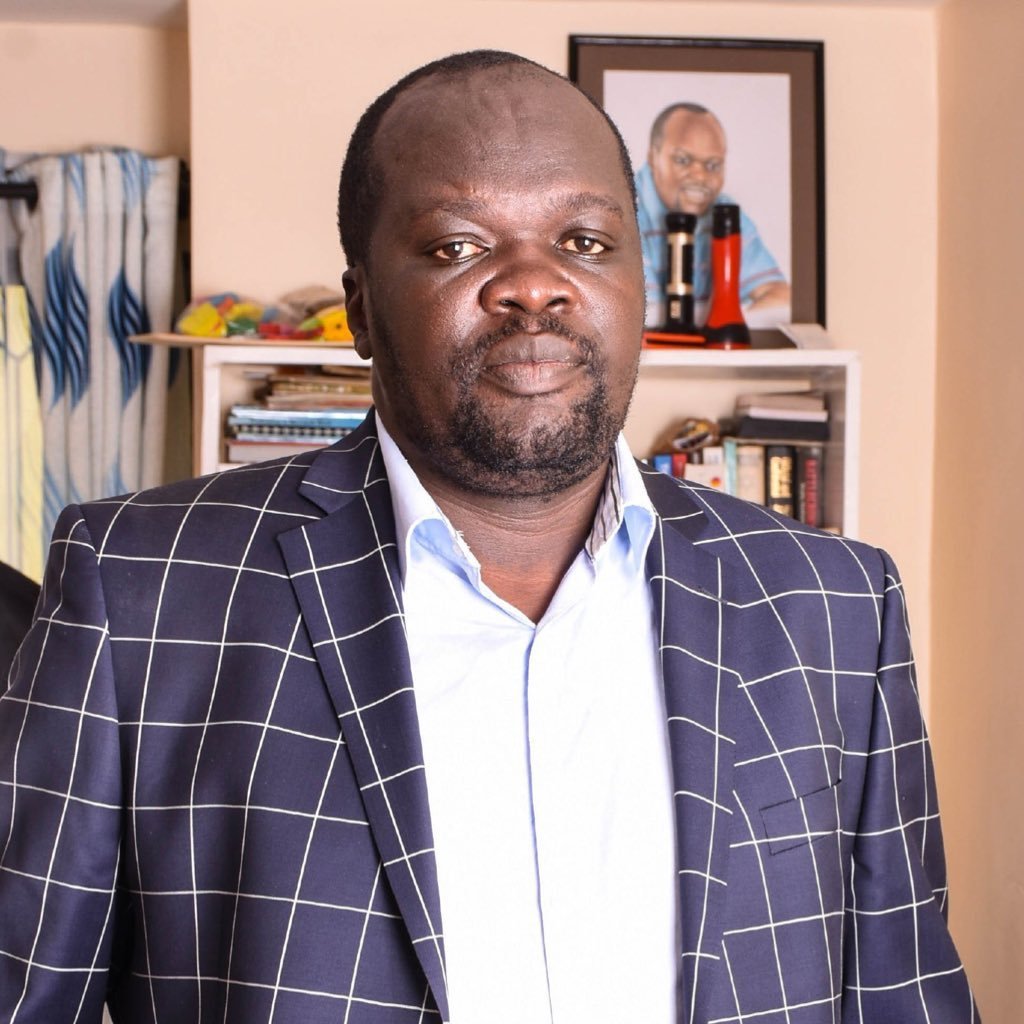 Have Some Kenyans become so inhumane that they even disregard human dignity?
Well, the National Police Service is breathing fire after blogger Robert Alai decided to share pictures of dead police officers who fell victims to terror group the Al Shabaab on Saturday during an attack.
About 12 Police officers were killed following an Al-Shabaab attack in Wajir East after their vehicle was blown up by an explosive yesterday morning.
The officers were on normal patrol between Khorof Harar and Konton village along the Kenya-Somalia border when their vehicle ran over the improvised explosive device (IED).
After the attack that would later go viral on Social Media, a section of Kenyans resorted to sharing photos of the fallen officers online.
Police Spokesman Charles Owino has now come out and sent a stern warning to such Kenyans who he has accused of disregarding common deceny of showing respect to the departed and their families.
According to Owino, Posting such pictures is glorification of terror which is tantamount to supporting the same.
.@NPSOfficial_KE Spokesman address to the press. https://t.co/aF3D8phNeQ

— National Police Service-Kenya (@NPSOfficial_KE) June 17, 2019
Owino has said that such an act is not only unpatrioric but also uncouth and unacceptable.
This even as he assured Kenyans that the National Police is committed to the fight against Terror.
"As we mourn our fallen heroes, posting of their pictures online by one blogger is very unfortunate, inhuman, glorifies terror & is tantamount to supporting terrorism.
This is indeed the lowest we can go. We condemn this act in the strongest terms possible," Said Owino.
BELOW IS THE NATIONAL POLICE SERVICE FULL STATEMENT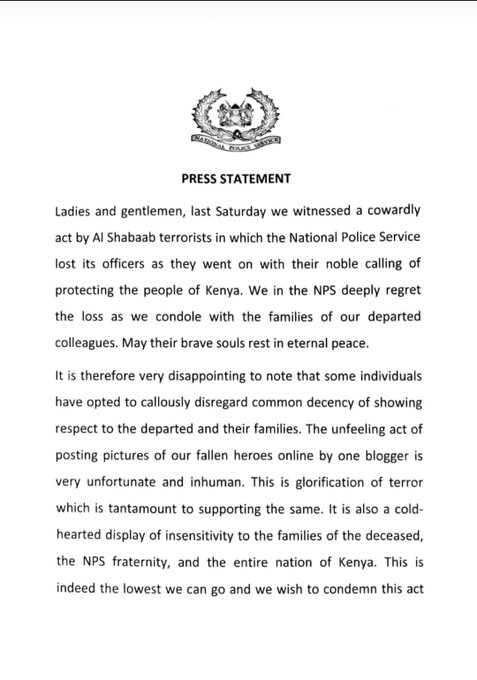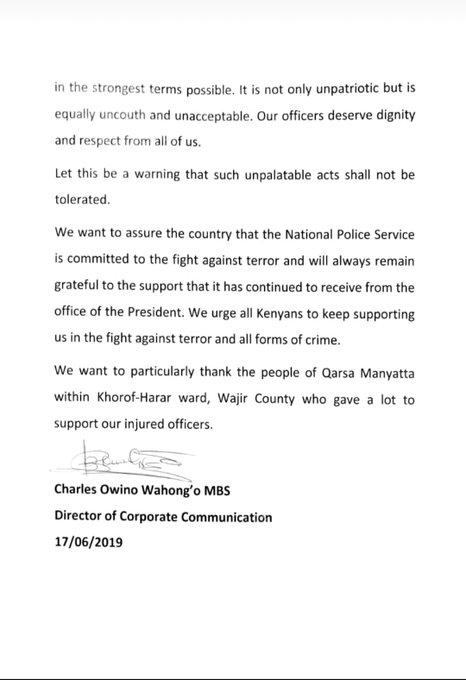 Owino's sentiments were echoed by the National Cohesion and Integration Commission that condemned Blogger Robert Alai for sharing images portraying the dead bodies of police officers who were killed in the Wajir Attack.
The Commission has strongly condemned the act it has said amounts to glorifying terror.
According to NCIC, even though Mr. Alai has the freedom of expression, such publications can be interpreted as propaganda for war which is not protected under the constitution of Kenya.
They further urged Mr. Alai to pull down the said pictures and called on other Kenyans not to share the same.
BELOW IS NCIC's FULL STATEMENT