Eden Hazard has finally left Chelsea but not without a message to his Chelsea fans who have supported him for the seven years he has been at Stamford Bridge.
The Belgian, after Real Madrid completing his signing, went to his official Facebook page to express himself to Chelsea fans why he had to leave them for Real Madrid.
The 28-year-old remained adamant for his move to Bernabeu despite Chelsea making several attempts to block him.
His move to Real Madrid was stirred when Zinedine Zidane was named Real Madrid coach in March and the Belgian desire could not be thwarted in any way since then.
Hazard had earlier been quoted stating that Zidane was his football when he was young and playing under him would be his greatest dream.
After helping Chelsea clinch the Europa League trophy, Hazard made his move imminent during his interview with one English publication.
"My dream was to play in the Premier League and I did it for seven years. I think it's goodbye."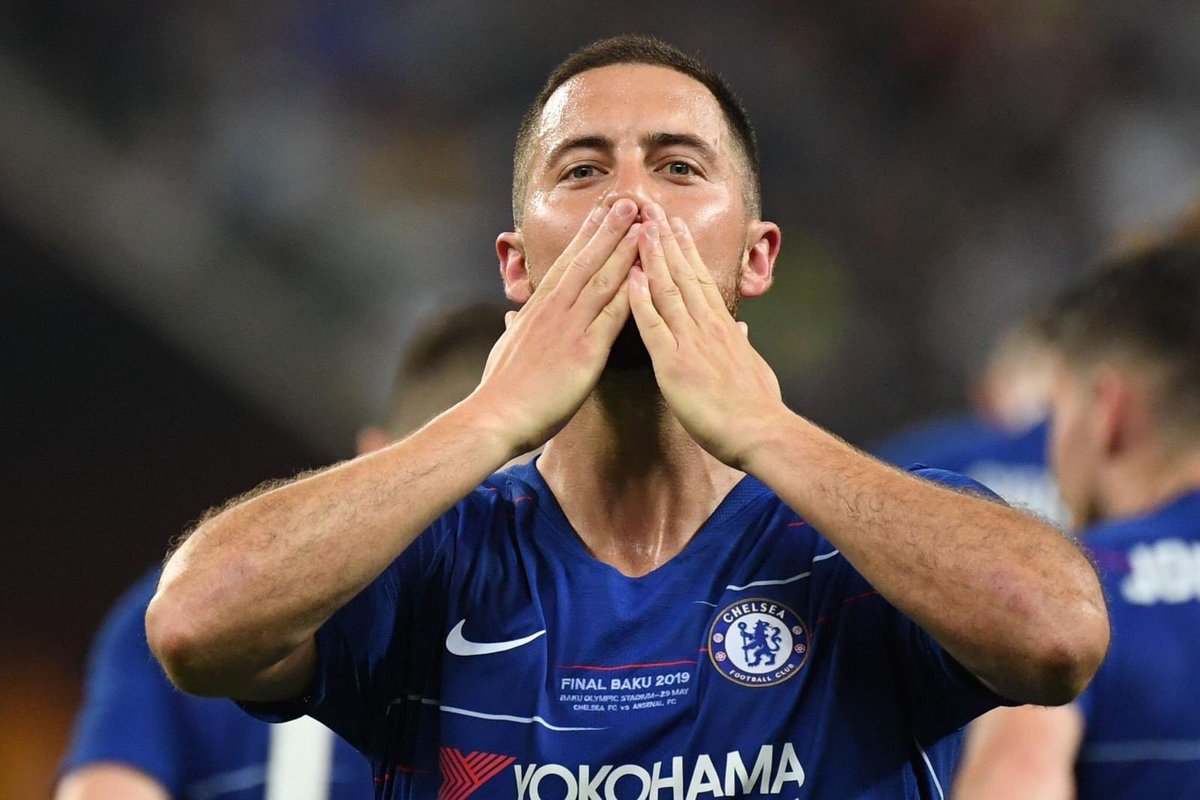 And finally, his time came to make his dream true!
After confirming the conclusion of his transfer deal, the Belgian forward wrote on his Facebook page a heartful message to his Chelsea fans. He reminded his fans of the long journey they have had together in the course of his professional duty.
Hazard acknowledged that, of course, there were difficult times but they managed to conquer it together as a family. But he has insisted that his move to Real Madrid has been his longtime dream and that it had to come for him to make the next chapter in his life.
Hazard, 28, joined Chelsea from Lille in 2012 for 32 million pounds and won the Europa League in his first season, later winning the Premier League title in 2015 and 2017 as well as one League Cup and one FA Cup.
Since his coming to Chelsea, the Belgian forward has appeared in 352 matches for Chelsea, scored 110 goals and provided 81 assists and has won a total of six trophies.