The recent introduction of Jomo Kenyatta statue to the new currency has put president Uhuru Kenyatta, Central bank boss at an awkward position as even the head of state continues to extend Njoroge's tenure to three years.
Njoroge's term was in its final days but a steady currency, efforts to boost loans to small businesses and market-led bank consolidation put him in good standing to retain the job.
The governor, whose tenure was to end on June 19 this year, was appointed to the position in 2015 succeeding Prof Njuguna Ndung'u. He will serve until the year 2023. The President exercised powers conferred to him by section 13 (2) of the Central Bank of Kenya Act to reappoint Dr. Njoroge and his deputy Sheila M'Mbijjewe.
During the Madaraka celebration, the CBK boss in collaboration with the head of state introduced the new currency which has put him under the lander.
The High Court was on Tuesday set to give directions in a case filed by an activist, challenging the roll-out of the new generation notes.
Activist Okiya Omtatah filed a case at the Milimani Law Courts on Monday, accusing the Central Bank of Kenya (CBK) of violating the Constitution by having a statue of Kenya's founding President Jomo Kenyatta at the back of all the new notes.
In the suit papers, which were certified urgent, Omtatah argues that the move by CBK violates Article 231(4) of the Constitution.
He accuses the CBK of not conducting public participation in the design stage to determine its imagery.
"The Constitution decrees that Kenyan currency bank notes shall not bear the portrait of any individual," he argues.
Also, former Kamukunji MP Simon Mugua has filed the same case pointing the violation of the constitution.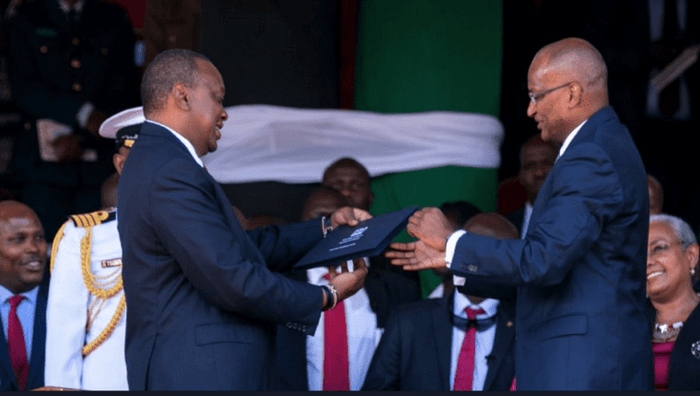 Njoroge is a U.S.-educated economist and worked as an adviser at the International Monetary Fund before becoming governor in 2015. During his first term, the government introduced a cap on commercial lending rates in 2016 as well as a moratorium on the issuance of new commercial bank licenses in 2015.
Omtata has now vowed that the new currency won't be circulated until the cases are determined by the court.
Nyali MP Mohammed Ali asked those behind the move to push it to an earlier date than the one set. "It is a health initiative for the country that should be brought earlier to take any challenges that the country has undergone with the old notes," said Mr. Ali.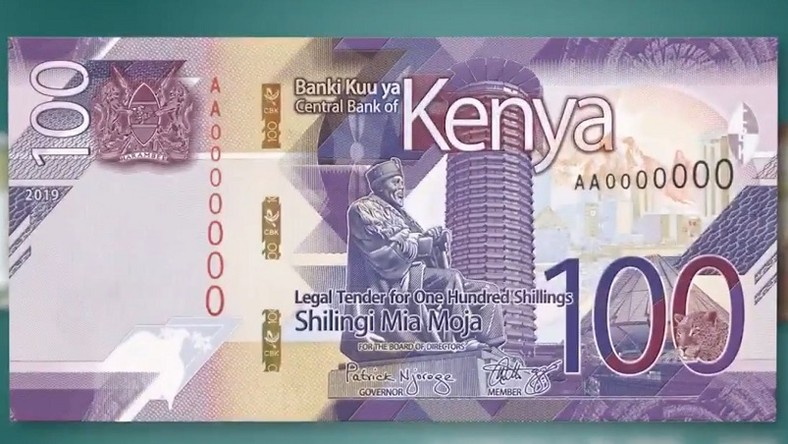 Economic experts state that the move to exchange the currency will bring the inflammation and the economy might be highly affected.
Already politicians allied to the DP Ruto who is said to be targetted on Sunday said that the move will bring about the sanity as those with huge money hidden in their mattress will be easily arrested.
The CBK boss said that those with more than 5 million should exchange directly to the CBK rather thanin the banks.