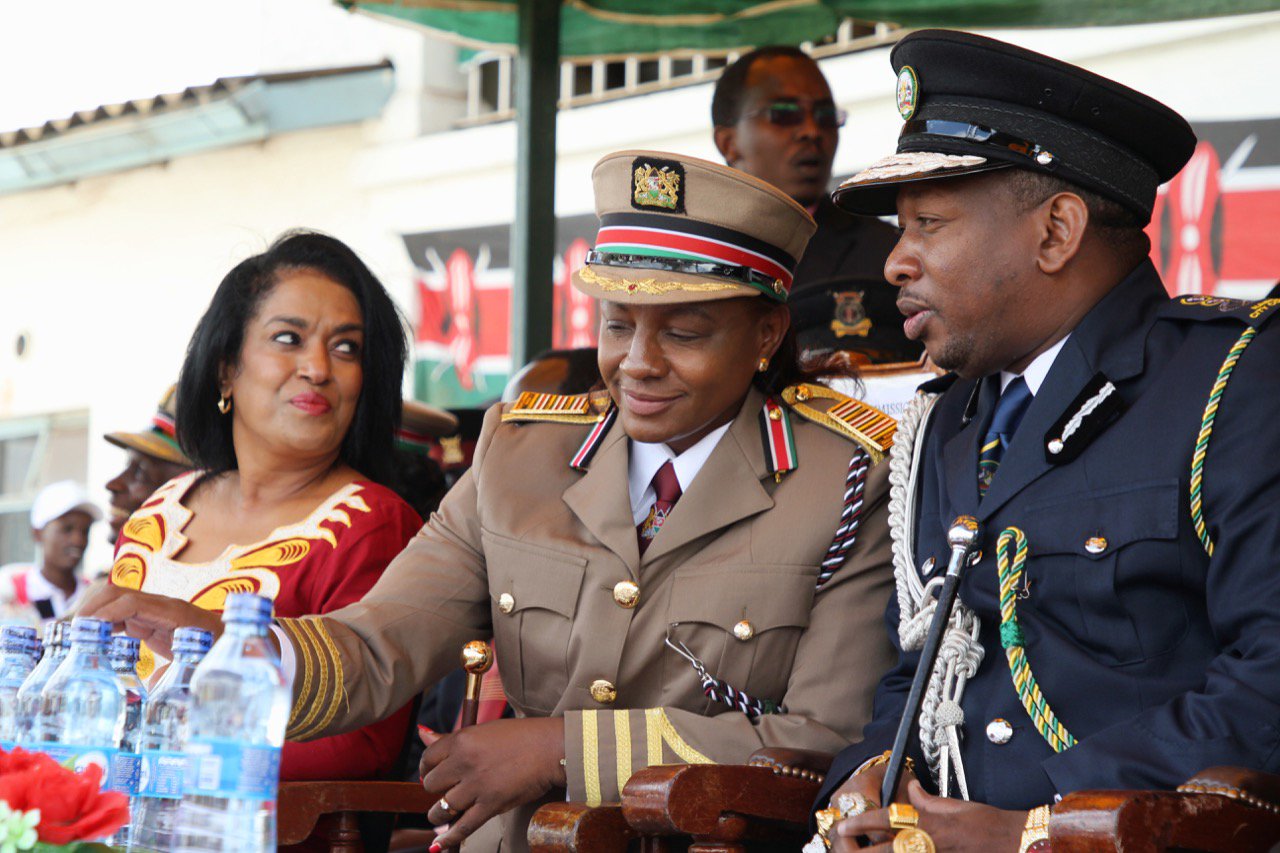 I know you people no longer believe in things like 'Wahenga Walisema!' but just allow me to use maji ukiyavulia nguo, huna budi kuyaoga. Nairobi governor Mike Sonko might not have academic papers to brag about like Miguna Miguna but he surely must have come across this saying during one of his limited times in the classroom.
Sonko has come under a lot of criticism over the way he treated Nairobi Women MP Esther Passaris during the Madaraka Day Celebrations at Pumwani Hospital on Saturday.
The part where Sonko says Mimi si bwana yako nishike simu zako kila wakati has not only been described as uncouth by Kenyans but also disrespect for women in leadership. And we know there is nothing as bad as feminists ganging up against you.
Knowing this too well, Sonko has released a weapon that is almost becoming synonymous with him in recent times, a leaked phone conversation with Passaris. (This is where all Passaris fans should stop reading)
Now, Passaris is an ODM Member while Sonko belongs to Jubilee. This might not mean a lot since the famous handshake between Raila and his brother Uhuru Kenyatta but there was a lot of tension between the two parties in the runner-up to the 2017 elections.
Interestingly, this is the time Passaris was in constant communication with Sonko, instead of campaigning for Evans Kidero who was the ODM governor. Sonko has just exposed Passaris as a person that cannot be trusted, one whose loyalty can be bought with 500K.
When Esther Passaris extorts money from Governor @MikeSonko using Railas name, its not corruption but when Sonko shares the same money with wanainchi it becomes corruption. #StopTheseThieves pic.twitter.com/7j21OC76Ui

— Robert Alai (@RobertAlai) June 2, 2019
In the leaked phone call, Passaris is heard telling the governor how she needs to go see Raila Odinga the following day in the morning but needs to take some campaign money with her. She says Kidero has refused to finance her campaigns. This is where Sonko Promises to giver her sh500,000 (We are not sure if she got the money)
It is after being promised the money that Passaris throws caution to the wind and starts bashing Kidero.
'He (Kidero) talked like a fool. Mweke (Kidero's Deputy Governor) Didn't even attend' Passaris says concerning a rally that NASA had organised.
In another phone call, Passaris tells Sonko 'I must love you!' after receiving some money from Sonko. It is not exactly clear what the money was meant for but it raises queries about how slay queens think they can use sex to get everything in life.
See the kind of leadership we have in Kenya? This is your Women Rep? Offering herself like a dog until the man gets bored. Awuoro!!! Hey @amerix, Women are weak too. pic.twitter.com/hZZ5sAgSpD

— Robert Alai (@RobertAlai) June 2, 2019
To further humiliate her, Sonko turns down her sexual advances with 'I have my wife sitaki madrama.' It could be that Sonko just did this because he knew he was recording the phone call but how can Passaris be so dumb?
People believe that Sonko is a chokoraa, an illiterate person who does not deserve to be governor of Nairobi but the way he has handled this Passaris crisis is someone that will make seasoned political propagandists look like fools.
Now the Women Rep has mud all over her face, and she is the one that must do damage control. We hope she also have an audio that she will leak soon.
For now, it is Sonko 10-0 Passaris