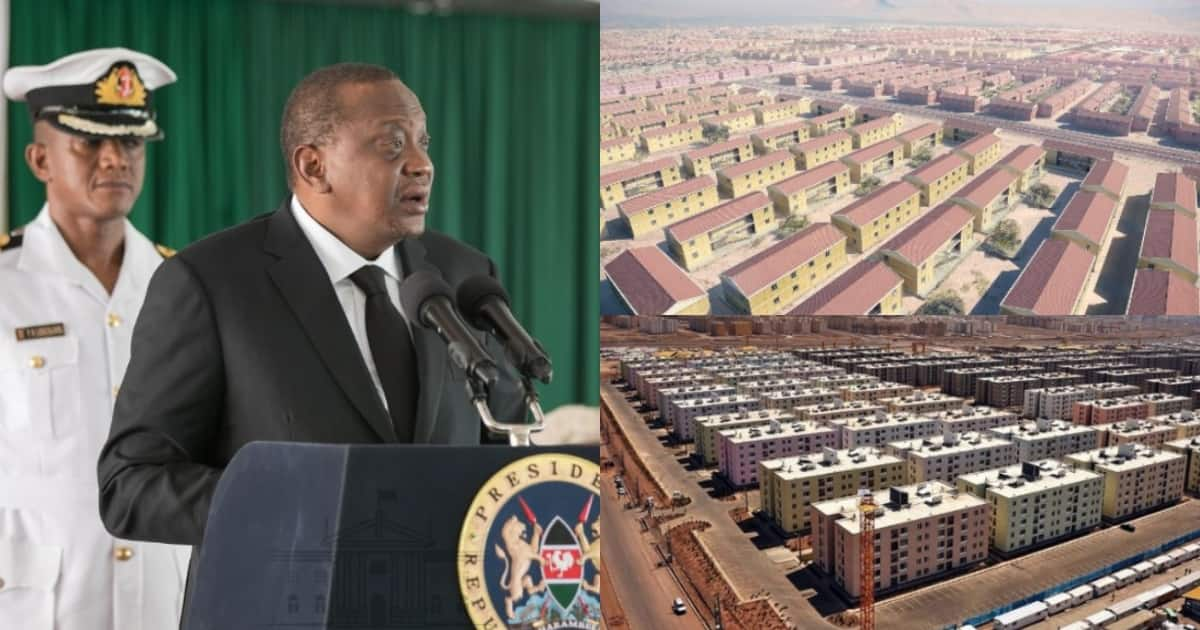 In a bid to make possible one of its key agendas, the government is on Wednesday set to launch a company whose mandate will be to deliver President Kenyatta's affordable housing project.
Dubbed the Kenya Mortgage Refinancing Company (KMRC), the government-backed entity will advance cash to banks and Saccos for on-lending to Kenyan home buyers.
KMRC will have commercial banks, mortgage companies and the World Bank as its principal shareholders.
Its partners include the National Treasury, seven commercial banks, World Bank and its subsidiary, International Finance Corporation (IFC) and mortgage lender HF Group.
In addition, KMRC will advance cash to commercial banks, Saccos and mortgage companies on a wholesale basis to enable them to give cheap loans to home buyers.
According to Housing Principal Secretary Charles Hinga, KMRc will operate as a private sector-driven company.
Its main aim is to develop the primary and secondary mortgage markets through the provision of secure and long-term funding to the mortgage lenders.
According to reports, the government has set aside an initial Sh1.5 billion to establish the company and then open it up to investors who will pump in more funds.
The company is expected to enable mortgage financiers to issue 50,000 home loans in five years.
Earlier this month, Transport and Housing CS James Macharia gave an update of the progress of the project noting that it is on course despite spirited attempts by "cartels" out to derail one of government's Big Four agenda.
According to Macharia, Sh2.2 trillion has already been mobilized for the project.
President Uhuru Kenyatta in his last term has identified food security, affordable housing, manufacturing and affordable healthcare as his targets in the next three years.
Kenya has a deficit of 200,000 houses annually while 6.4 million people live in slums.
The project has however faced a barrage of criticism for the way it has been rolled out.
Kenyans were particularly furious after the government announced a lottery system would be applied to determine who is eligible to own a house.
Under the system, the Ministry of Housing wants employers to deduct 1.5 per cent of staff basic salaries and remit it to Kenya Revenue Authority.
Employers are expected to match their employees' contributions. However, the High Court suspended the deduction that was to start this month pending hearing of a case challenging the levy.
"If we are committed, nothing is impossible. Ordinary Kenyans are registering even as matapeli (cartels) are arguing," Macharia said.
Upon completion of the houses that are being constructed by the private sector on government land, they will be purchased by the proposed Housing Fund.
The houses will then be offered to the registered members at interest rates of between three to seven per cent.
The CS said there will be an objective and fair way of allocating houses.