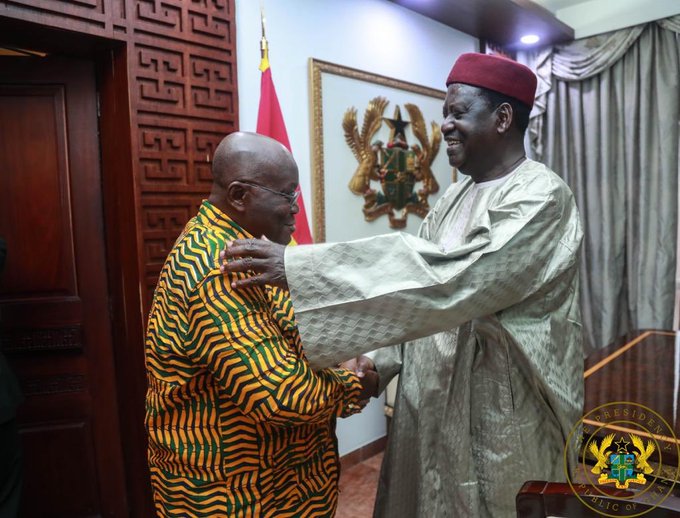 When Opposition Chief Raila Odinga was named as the African Union High Envoy for Infrastructure and Development, a section of Kenyans were happy as they felt that Odinga's vast experience in Public Service will go a long way in helping push for sustainable development not only in Kenya but in Africa.
Odinga has got down to business and is already putting down a great action plan to help foster infrastructure development in Africa.
His latest set of assignment saw him tour three African countries, where he discussed the continent's infrastructure agenda with respective leaders.
Raila visited the Democratic Republic of Congo, Niger and Ghana to discuss the progress of the various projects ahead of AU special summit scheduled for Niger in July.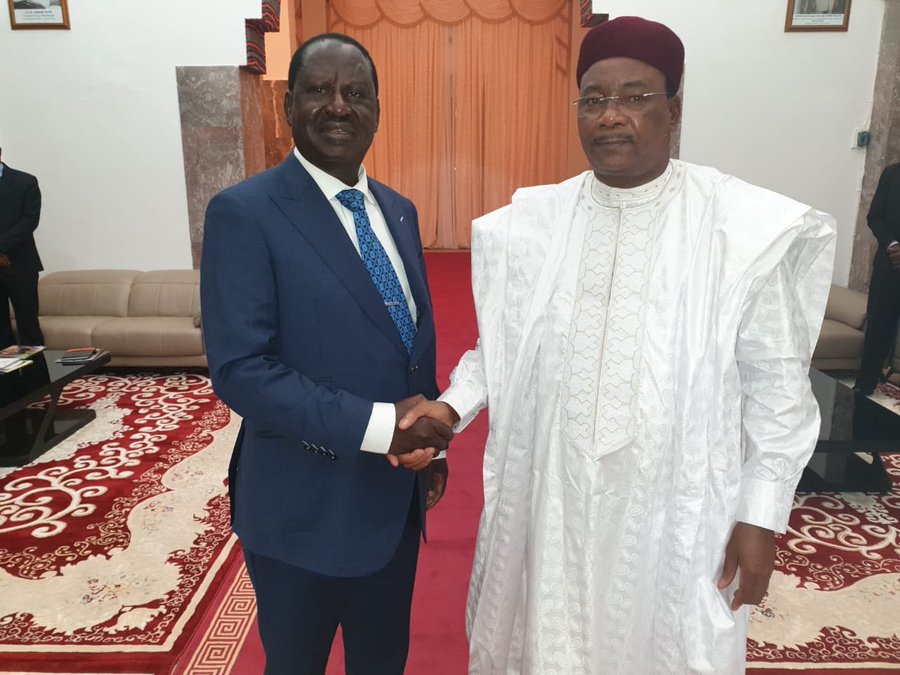 In DRC, the former premier held talks with President Felix Tshisekedi on the Kinshasa-Brazaville bridge component of the Tripoli-Cape Town Trans-Africa Highway.
Held talks in Kinshasa with President Felix Tshisekedi of the Democratic Republic of Congo on the construction of the Kinshasa- Brazzaville bridge that is part of the Tripoli- Cape Town Trans Africa Highway. We also discussed the Inga Dam whose completion is critical for Africa. pic.twitter.com/OBseS7NJBQ

— Raila Odinga (@RailaOdinga) May 18, 2019
The two leaders also discussed progress on construction of the Inga dam on River Congo, which, if realised, will be the largest energy infrastructure project in Africa.
He also held talks with Niger President Mahamadou Issoufou in Niamey, and briefed him on the Trans-African Highways programme and the overall infrastructure agenda, including railways and open skies and their importance in continental trade agenda.
Held talks with President Mahamadou Issoufou of Niger on the African Continental Free Trade Area, the Inga Dam as well as the open skies agreement. We also discussed the upcoming AU summit in Niamey. pic.twitter.com/mxwjwYRq93

— Raila Odinga (@RailaOdinga) May 20, 2019
The two leaders agreed on the need for side meetings dedicated to infrastructure during the AU Special Summit. Raila wound up his tour with a meeting with Ghana President Nana Akufo-Addo in Accra. He briefed the president on the infrastructure agenda and appealed for his support.
As Africans we need to expedite the integration of our continent through infrastructure, in order to promote economic growth and sustainable development. This was at the heart of our discussion as I wound up my tour with a visit to President Nana Akufo-Addo in Accra, 🇬🇭. pic.twitter.com/gJ0q8ZJCWW

— Raila Odinga (@RailaOdinga) May 21, 2019