Nakuru County government has launched a multi-pronged war to curb illegal fishing which local fish farmers have decried for years.
Licensed fishermen have also raised the alarm over the fish poachers who venture into the lake at night depleting stocks despite sustained efforts by the county government and fishing stakeholders to boost fish numbers in the lake.
For instance, some of the unlicensed fishermen use small nets, flouting fishing regulations.
This has prompted the fisheries department to enhance patrols in a bid to weed out the rogue group.
Nakuru Director of Fisheries Mathew Ngila admitted that unlicensed fishing is a big challenge, even as Governor Lee Kinyanjui's administration seeks to reinvigorate the industry.
"Illegal fishing in Lake Naivasha is a big problem. The county has been making efforts to boost stocks in the lake but unlicensed fishermen are a threat. For instance, currently we have restocked the lake with at least 200,000 fingerlings, an exercise expected to end in a few weeks' time," revealed Mr Ngila.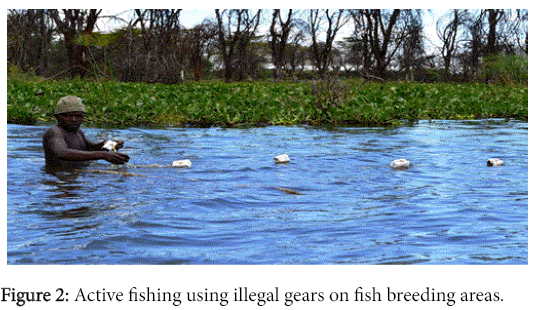 But all is not lost for the lake despite the challenges, the officer said.
"The county has increased regular patrols on the shores of the lake to tame the vice. We are also engaged in the sensitisation of the public on the importance of the lake to the fishing industry in the region," added Mr Ngila.
Among notable efforts by the Nakuru County government aimed at boosting the industry include the setting up of a fish processing plant in Banda on the shores of Lake Naivasha.
Already, the county government has set aside Sh13 million for the project.
The facility will also have a fish market with those currently trading in the open set to be relocated to the new establishment.
"We expect to process about two to three tonnes of fish each day and [this way] boost the income of the fish stakeholders," said Mr Ngila.