US president Donald Trump has made the golf superstar Tiger Woods a moments 'president' during the awarding ceremony at the White House Monday.
Mr Woods was awarded the Presidential Medal of Freedom in honour of his Masters victory last month.
The accolade has drawn rage among the world golfers terming it as an undeserved recognition.
One of those in opposition spotted Trumps breaching his security protocol by allowing Woods to use the presidential most revered podium.
"Finally, Tiger Woods is president. This is my America."
A humbled Woods took the presidential podium to a standing ovation after Trump delivered about 15 minutes of introductory remarks lauding Woods' professional and philanthropic accomplishments.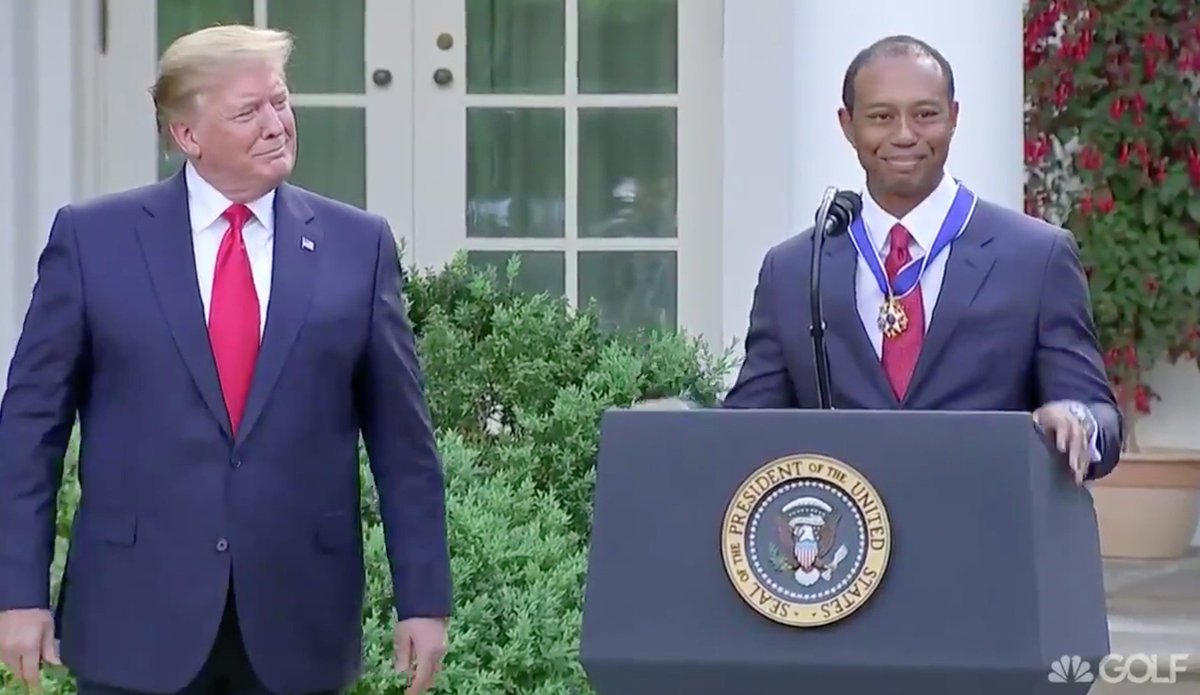 Congrats Woods!