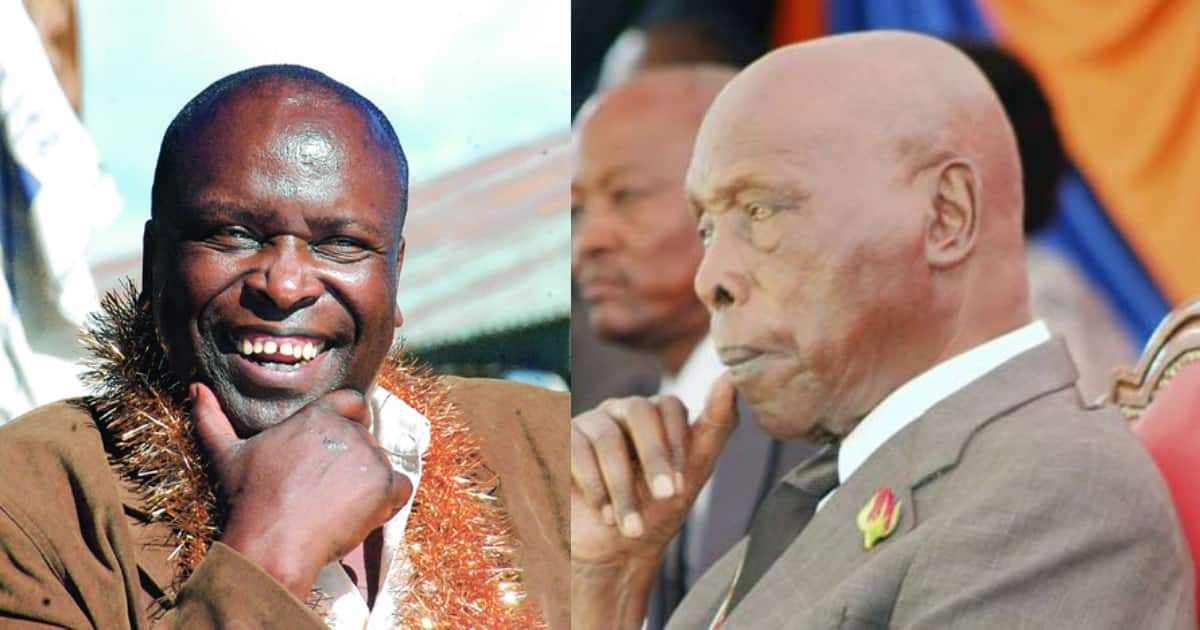 No parent ever wishes to see their son die before them. Once a Parent brings fourth a child to their world, it is always their dream to see the Child grow up to be a great man or woman in the society.
That is why a parent takes his/her child for baptism, later to school and then wait to see them get married and bring fourt grandchildren.
Former President Daniel Arap Moi lost his first son, Jonathan Moi to the cruel hands of death on April 20th after he succumed to Cancer while undergoing treatment at the Nakuru War Memorial Hospital.
As a father, Moi was expected to attend Jonathan's burial ceremony in Kabarak. He was however absent and only watched his son's last journey on earth through the TV screens.
Moi however had his son's condolence message read to the public by his son, Baringo Senator Gideon Moi.
"No father would ever wish to bury their child,my son, You did not live to the fullest like I've done…My son Jonathan loved speed,he was always in a hurry, that's why he's gone to heaven ahead of us." said Moi, with this statement being the highlight of Jonathan's burial ceremony.
According to Moi, his biggest achievement was getting the chance to be Jonathan's father.
Moi said Jonathan showed signs of being a down to earth and a hardworking person adding that his love for farming and rally competitions came as a surprise to him.
Moi said that Jonathan's death was the will of God and that although he (Jonathan) was not perfect, he was till his son.
"Fathers shouldn't bury their children. A son should never be buried by his father but Jonathan's death was God's will. You are the blood of my blood. Stay well son until we meet again
"You were not perfect, but you were my son. Blood of my blood,"he added.