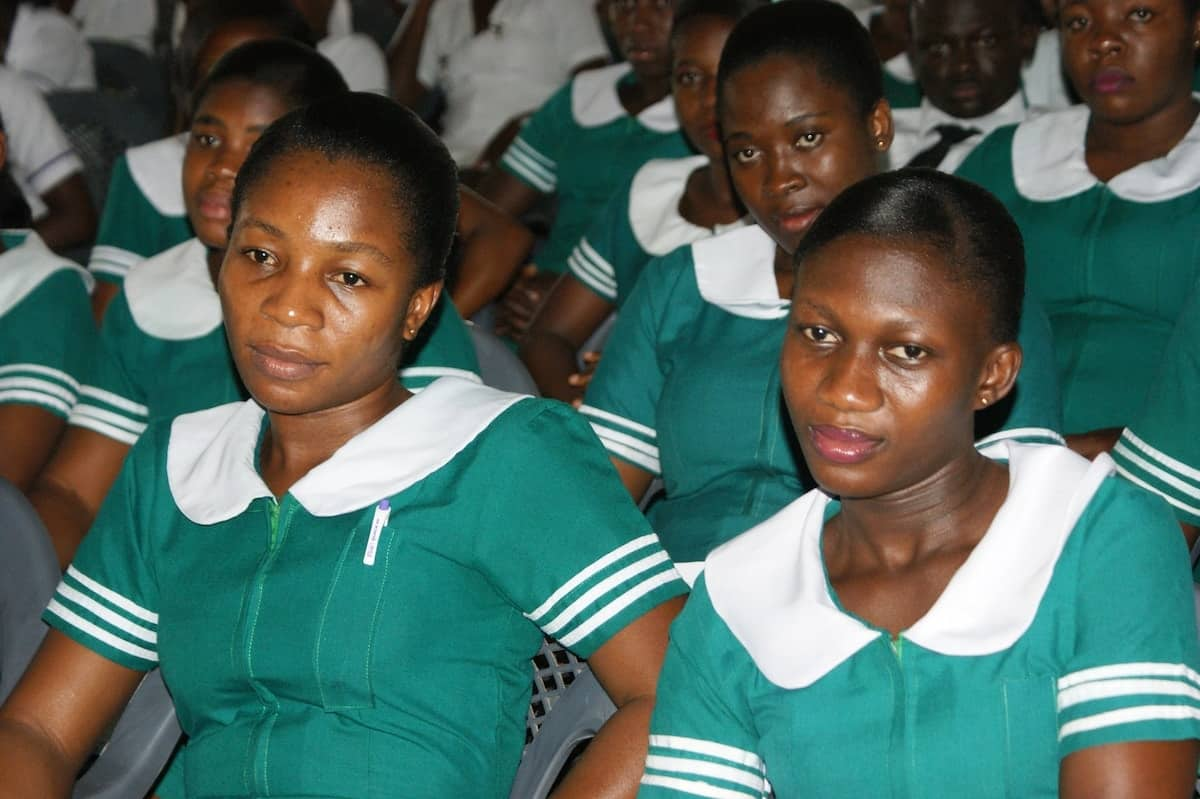 Some nurses have expressed raging fury over the fact that they are not being chosen for marriage by the men from Ghana.
They are forced to sit back and watch other women walk down the aisle with no hopes of their own. According to them, they are growing old every day without being proposed to.
Local reports indicated the care givers are wondering what is wrong with them that they never get marriage proposals. They cried that age was catching up with them and they desperately wanted to get married.
"We are getting old by the day and no man is approaching us for a relationship or marriage proposal. We are worried. What is wrong with us that men can't ask for our hand in marriage?" the nurses reportedly said.
Nursing profession is a calling. These people always attend to patients in critical conditions as well as stable conditions. The psychological torture they go through make them lose interest in bedroom matters, which is why they are believed to be cold in bed.
It is also reported that Nurses, on duty, befriend doctors. So-when the husband is warming the bed alone, the nurse is warming a room in hospital alongside her "lover", doctor. Many have confessed to sleeping with patients. These could probably be some of the myths leading to many Ghanaian men opting not to wed them.
Meanwhile, some female police officers expressed similar sentiments some time ago. They said Ghanaian men were not bold enough to approach them for relationships and so they were not getting married.