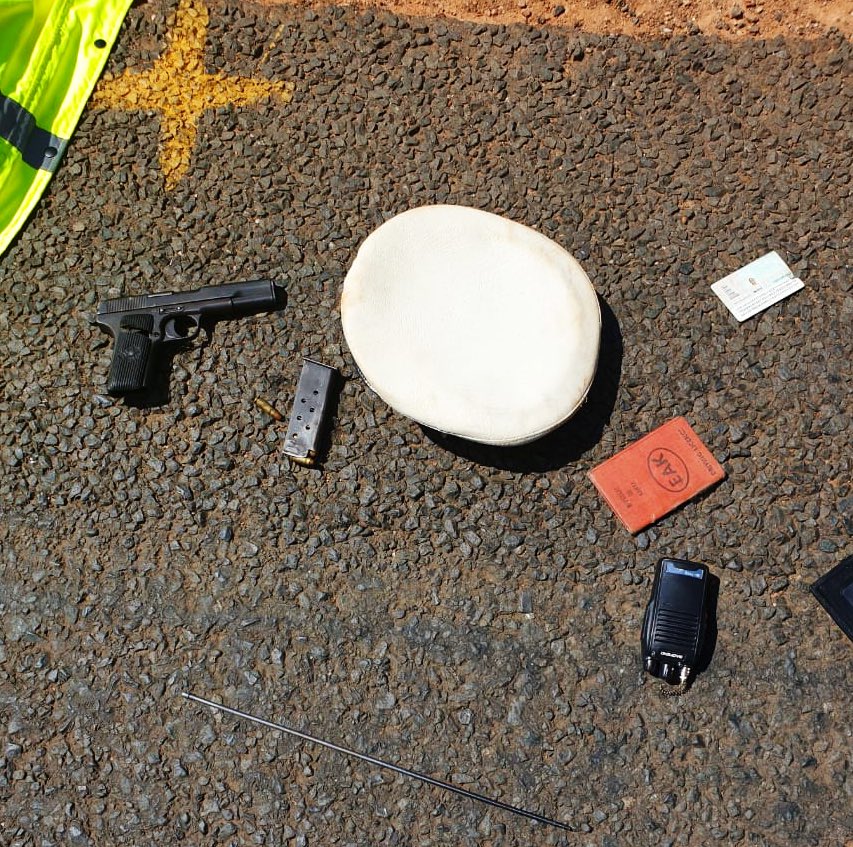 On Monday, DCI detectives shot dead 3 suspects at Makuyuni, Machakos County.
The three suspects were in a group of five imposters who posed as traffic police officers to steal from unsuspecting motorists along the highway and had already managed to pin down an alleged United Nation official. 
According to the DCI, the gang had mounted a police roadblock at Mukuyuni along the Machakos-Kitui road where it preyed on unsuspecting motorists.
When the gang was pounced on and ordered to surrender, they opened fire at the police officers who responded by killing three of them on the spot.
However, two of the five suspects managed to escape. DCI officers recovered a pistol, rounds of ammunition and a vehicle at the crime scene. The DCI had reported that the manhunt for the thugs continues and on the same day, they were hunted down.
"3 Men who were in a group of 5 people have been neutralised this afternoon by Detectives. The 5 men were performing Traffic duties along Machakos-Kitui Rd when Detectives commanded them to surrender-instead they fired at the officers. 2 Escaped; Pistol, ammunitions & Vehicle recovered," said the DCI in a statement.
The DCI officers also managed to rescue one of the gang's victims who had been kidnapped and handcuffed. The victim was alleged to be UN official who was driving a Toyota Land Cruiser
The DCI also revealed they had launched a manhunt for the two suspects who escaped.
"Detectives also rescued one of their victim whom they had already handcuffed. The manhunt for the escaped thugs continues,"