Raila Odinga's daughter, Winnie Odinga wowed Kenyans with her latest dress after she posed at unidentified location.
However, despite the beauty and creative caption that accompanied her photo, Kenyans were more interested in the location.
Winnie is known for her jeans and tops. This is the first time she is seen donning a silky dress that exposes part of her upper leg.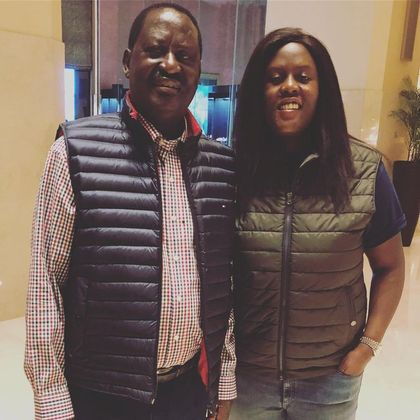 Where is this?
Inquisitive Kenyans were quick to want to know where thestunning picture was shot.
But Winnie's answer to them left more to be desired.
She said: Bondo.
This sent social media into a frenzy as hawk-eyed netizens started a 'forensic' analysis to disprove chances of where the photo was taken being Bondo.
Here are the reactions.
Controversy
Arab-looking folk
Winnie in Morocco with Raila Odinga