Fresh details have emerged that deputy President William Ruto was not as happy with President kenyatta's March 26 Annex meeting after all.
This was after DP Ruto discovered Kenyatta had hosted AU envoy Raila Odinga before he came knocking at his Annex office.
In what appeared to be usurping power from the DP, Raila Odinga was privy of what the President discussed with his embattled DP.
Raila was to later that day jet out of the country to Rabat, Morocco on official visit in the company of her daughter Winnie.
Impending high-profile arrests
Interviews with those privy to the discussions have revealed that the president alerted his second in command of the drastic action he intends to take regarding the war on corruption. 
Uhuru wanted to psychologically prepare Ruto of the impending high profile arrests that will involve some of his allies as the president seeks to stamp his foot on the graft war.
War on corruption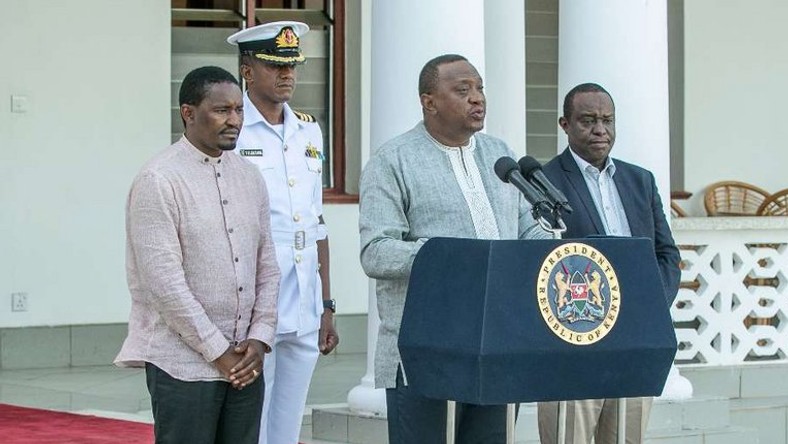 Close associates of Ruto have been lamenting that the war on corruption was being used to frustrate him.
"The Head of State asked the DP to join hands with him to slay the dragon of corruption. He told him should he see any high profile arrests, he should not take it personally," a trusted source tolda local publication.
Those who were present in Ruto's office block at the time of the meeting disclosed that April could be the turning point for anti-graft war as DPP Noordin Hajiprepares toinstitute charges against three Cabinet Secretaries.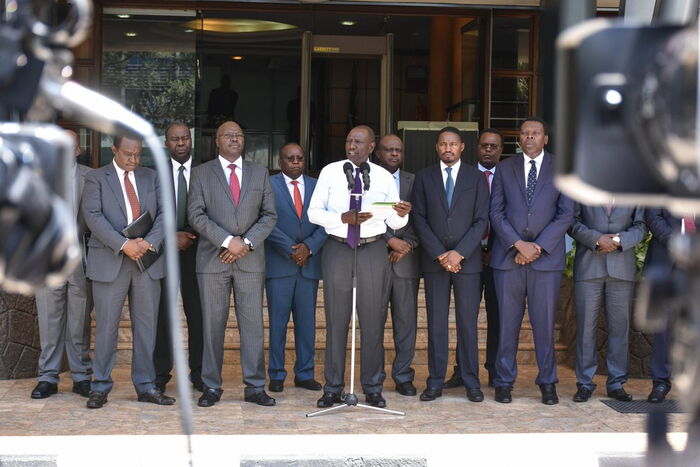 President Kenyatta first had a private meeting with his deputy before they invited other leaders like Nairobi Governor Mike Sonko to join in. 
The information obtained by the local daily was courtesy of what they shared out with close aides.