James Mbugua aka Mathwiti story of how he was discriminated at a birthday bash some years back was touching that well-wishers contributed to assist him but new details have emerged, contradicting his version of story.
A longer video clip shows Mbugua was not kicked out of a birthday party in his Ndumberi village as he claimed. He was actually talking about a burial of a chang'aa brewer he attended. He was apparently recorded by person familiar to him but original video was seemingly edited to serve some interests.
The burial was of a lady identified as Ng'endo. Mbugua narrated how it went thus; "We ate. There was rice, githeri and beans. Ngai, Ngaii. Chai, Mathwiti, Makeki maingi, Ngai".
He went on; "Then other people were given clothes. We were with another person, Joshua. Ngai we have buried her". He even sang one of the dirges done in the funeral. (Watch New Video below)
Mbugua who has since released a song, is now suspected, with coaching of relatives to have fabricated the narrative he was ejected from a fictitious bash because he was untidy.
The story that prompted many to offer gifts and money to his family but now with fresh, shocking details the lingering question is who fooled who?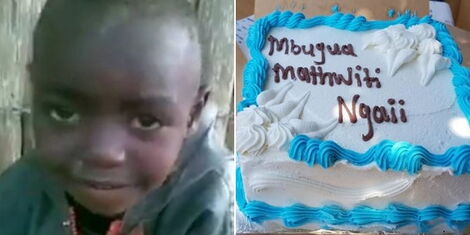 Kameme FM comedian Muthee Kiengei on February 19 marshalled friends and fans on social media to contribute and they gave Mbugua a treat he allegedly missed in the 'bash'. Some good items while others followed with goodies and even a fundraiser was planned.
In dozens of media interviews, Mbugua has repeated the birthday story but now truth has come out, tens of unanswered questions have emerged. Like, what was the aim of the initial edited clip?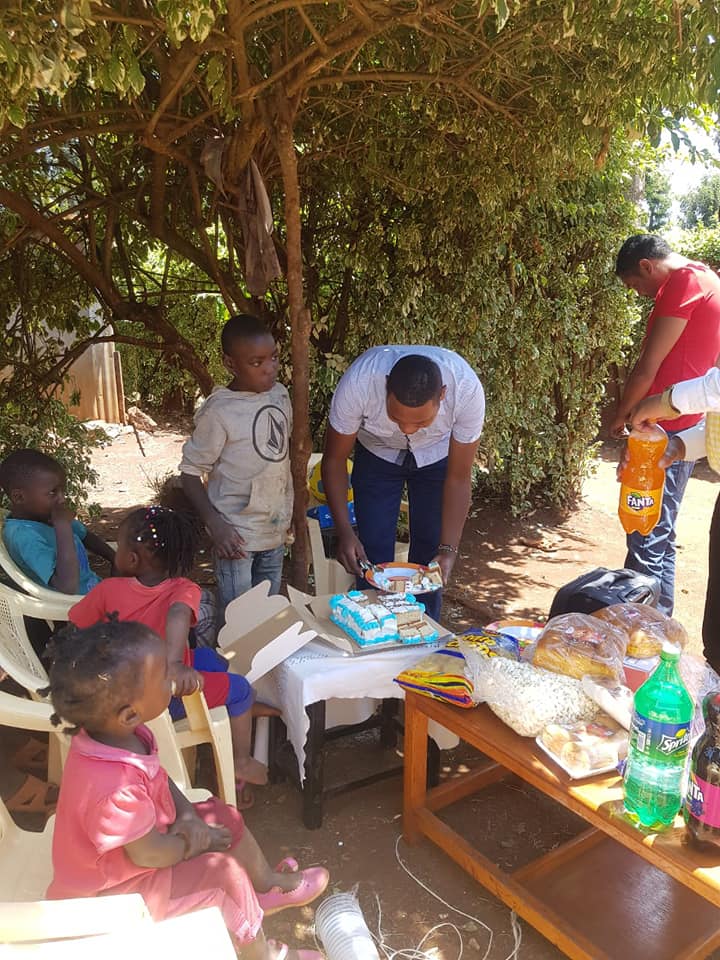 Are those celebs who pushed his story innocent? Did they learn the truth later or too are in the dark up to now? Why did the person who took the video kept quiet for over 40 days? Was there a fishy deal between Mbugua's relatives and owner of the video? Was decision to leak the entire video prompted by a deal gone sour?
"In the video then young Mbugua spoke of a funeral and not birthday bash"
Now the focus is on the parties involved to tell the truth to the fans and well-wishers who now feel duped.