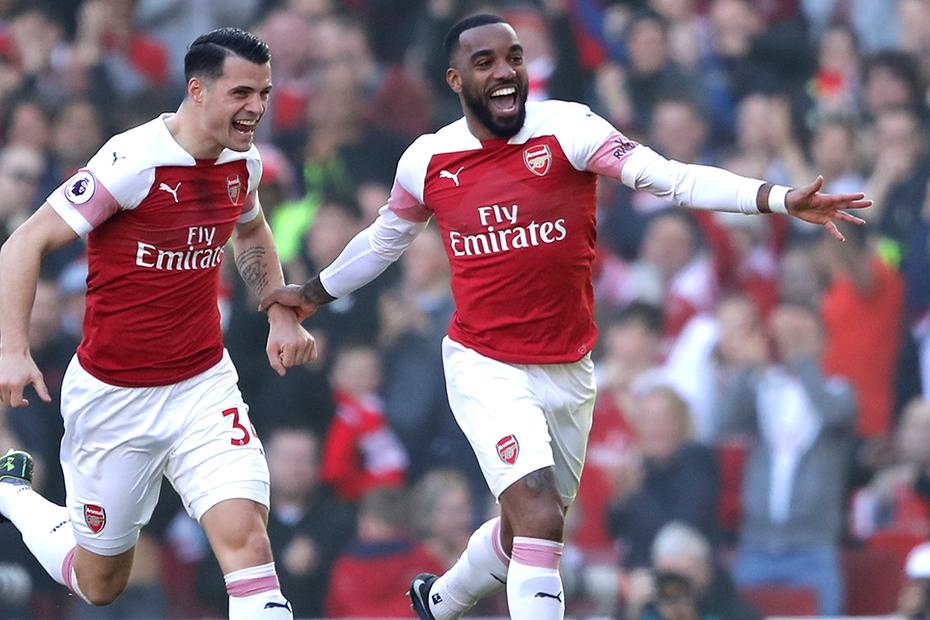 With Tottenham and Chelsea faltering in the Premier League, a resurgent Manchester United on the charge and an Arsenal side quietly accumulating points, the race for the top four is very much on heading into the nal weeks of the season.
SUCCESS
Arsenal are aiming to reclaim the lucrative Champions League place they have missed out on for the last two seasons and Unai Emery's first season in charge would be regarded as a success if they make it into Europe's top competition.
Any hope Arsenal have of making the top four rest on their ability to score goals and much of the onus on this front has fallen to Pierre-Emerick Aubameyang and Alexandre Lacazette.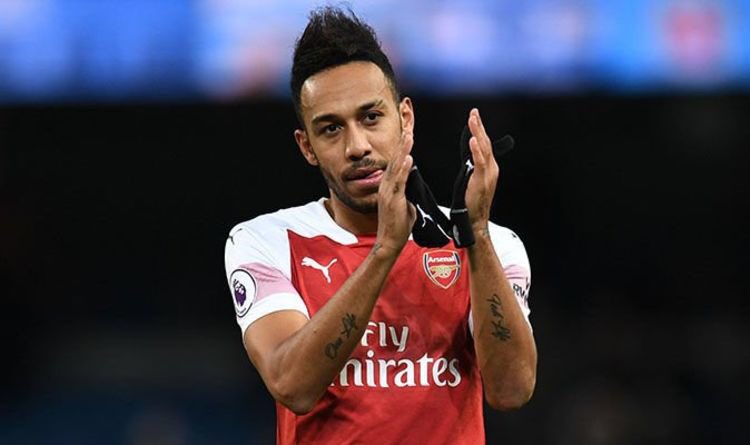 With 14 goals to his name, Lacazette is second in the scoring charts for the Gunners this season, six behind Aubameyang – but eight ahead of Henrikh Mkhitaryan in third spot.
At the start of the season it seemed that Emery favoured a one or the other approach with his strikers, with one either on the bench or moved wide but now it seems as though the team is being formed around the Frenchman and Gabonese as a partnership.
Emery changes his team from game to game to best combat the strengths and weaknesses of the opposition rather than stick to a rigid game plan.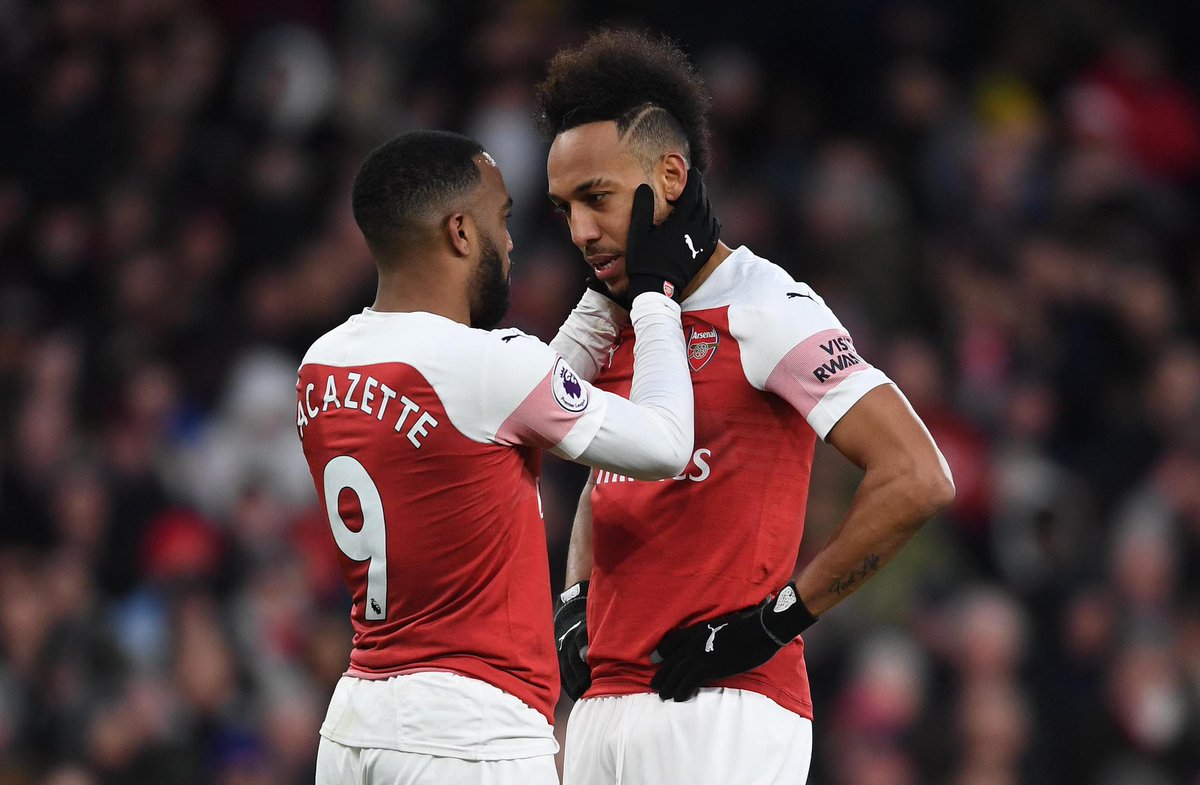 Even as he tinkers with the rest of the team, though, Emery has largely chosen to field both strikers and has switched to a diamond mid eld or back three to accommodate Lacazette alongside Aubameyang to allow his Arsenal team to play on the front foot.
While it hasn't always worked, such as against Manchester City where the pair were isolated against City's backline, the dynamism the duo offer has caused plenty of problems for opposition defences.
DANGEROUS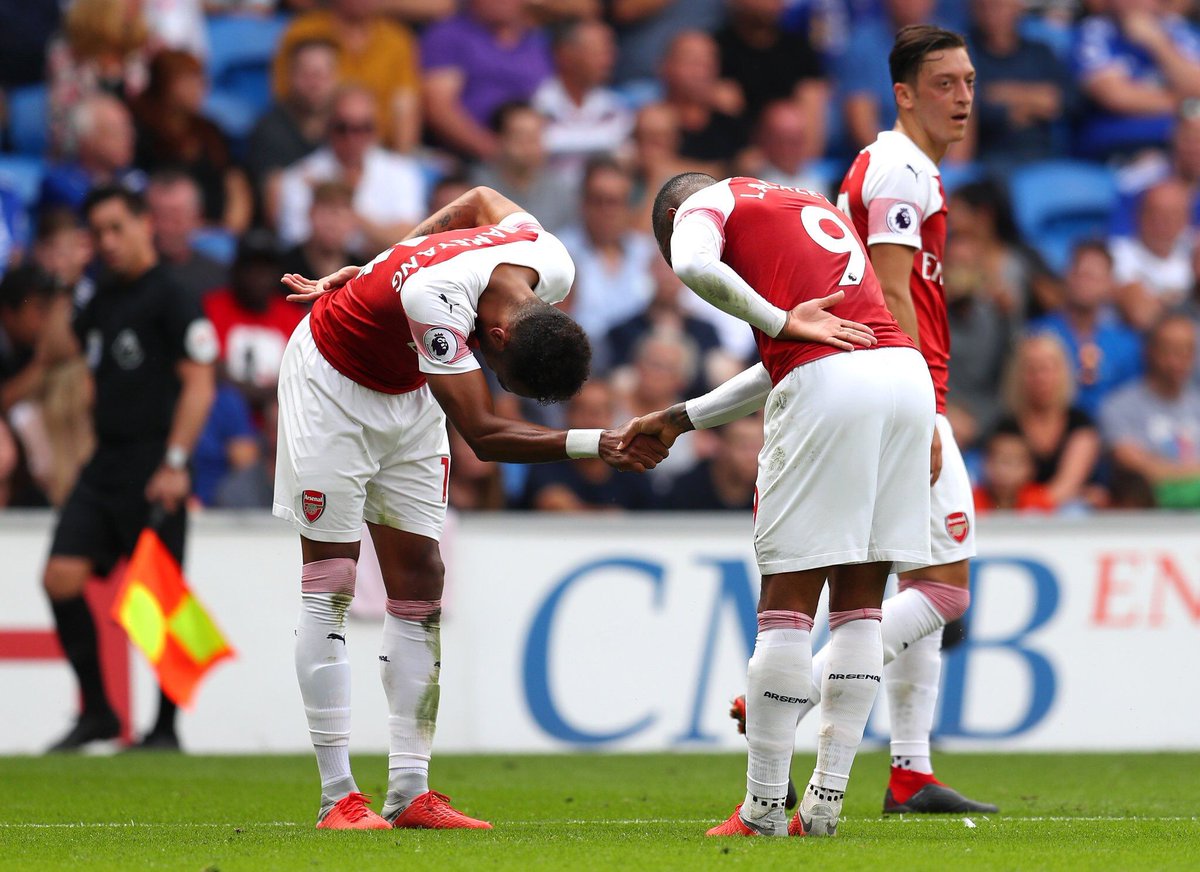 On recent form it is easy to see why Emery has recently kept Lacazette in the first XI as Arsenal are a more dangerous team with him in it, a record of five goals in his last eight Premier League games helping the Gunners climb into the top four.
Even when he doesn't get on the scoresheet himself, Lacazette can still influence games plenty enough, with his running in behind winning a penalty against Manchester United that sealed the match and strengthened the Gunners' grip on the Champions League spot the club will no doubt be craving.