Barcelona have long been known for the cohesive roster. But the Catalans may have some interest in selling one of their high-profile midfielders this summer.
According to ESPN's Moises Lloren, Barcelona could consider parting ways with Brazilian star Philippe Coutinho should they receive an offer of about £90 million.
Coutinho seemed to have been a perfect fit when he joined Barcelona in January 2018 from Liverpool in a deal that was initially estimated at about £105 million. The deal came months after the blockbuster departure of his Brazilian teammate Neymar to Paris Saint-Germain.
But Coutinho has been inconsistent this season. He came off the bench in the 90th minute in Sunday's 4-1 win over Real Betis but also contributed a goal on March 13 in a 5-1 victory over Lyon in Champions League play.
Despite the struggles, Coutinho is considered to have strong market value. He is just 26 years old and often shows great skill and vision in central midfield.
An ESPN source said: "Barcelona do not have a firm offer from any club at this point, but some have expressed an interest in the player. Key people, who are either directly or indirectly linked with various clubs have been following the situation closely."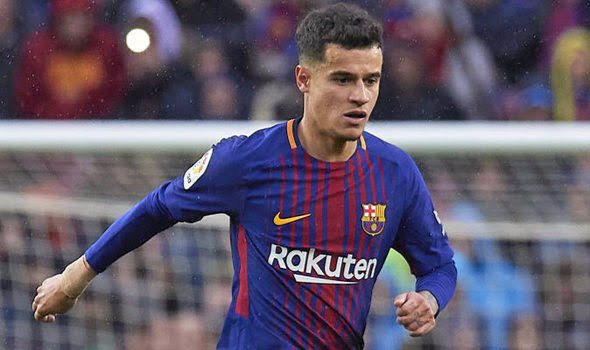 The report has mostly been ignored by many British tabloids, which is odd considering that ESPN reports that Manchester United and Chelsea have been linked to Coutinho.
Both United and Chelsea may be good fits for Coutinho, who seemed to thrive in the Premier League. He had 152 appearances and 41 goals with Liverpool after debuting in 2013. The Reds seemed to come away with a steal after agreeing to an £8.5 million transfer fee with Inter Milan.