Dyeing of hair has turned out to be a common thing done by most people in the current generation. Most of these people get scared because they are not sure of how they will end up looking once they colour their hair.
This is a risk that most people have to take as there is no one who is always sure of the outcome.
This doubt results in some ladies preferring to wear coloured wigs rather that dyeing their hair.
Here are some of the things one should know before dyeing their hair for the first time.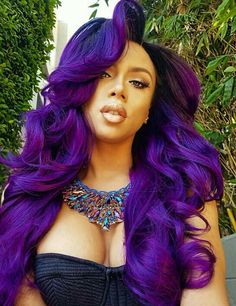 1. The colouring isn't for every hair type
Dyeing of hair isn't for every head due to the difference in hair type.Some hair types work out well with dye while others don't.
Therefore, before colouring your hair, you should find out whether the dye will affect your hair or not.
Having done that, you can now go ahead and make a decision on whether or not to dye your hair.
2. Your hair will lose some elasticity
When one dyes his or her hair, be sure that your hair will end up losing some of its natural moisture and elasticity.
The elasticity of the hair helps a lot when it comes to preventing its breakage.
However, this is a decision that one should make regarding on their hair elasticity.
3. If it's your first time dyeing, go to a professional
People colour their hair with the aim of achieving a certain look.
Therefore, when it comes to the colouring of hair, you will need a professional to do it most especially when it's your first time.
This is because you wouldn't want to spoil your hair by colouring it wrongly.