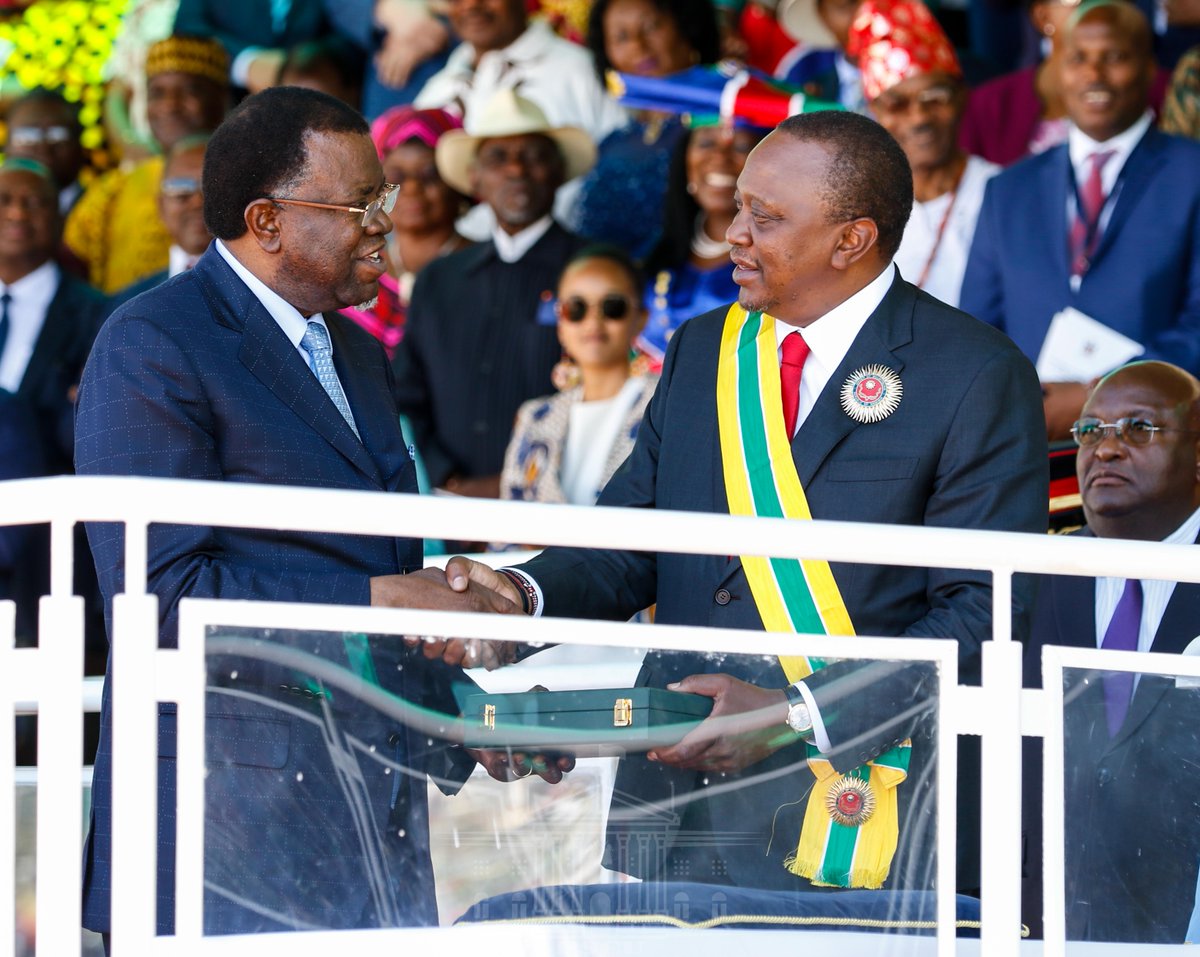 President Uhuru Kenyatta on Thursday joined the citizens of Namibia for the 29th celebration of their independence.

President Uhuru was today conferred Namibia's highest award of honour, the Grand Master of the Order of the Most Ancient Welwitschia Mirabilis, by his host President Hage Geingob for his contribution to democracy and good governance.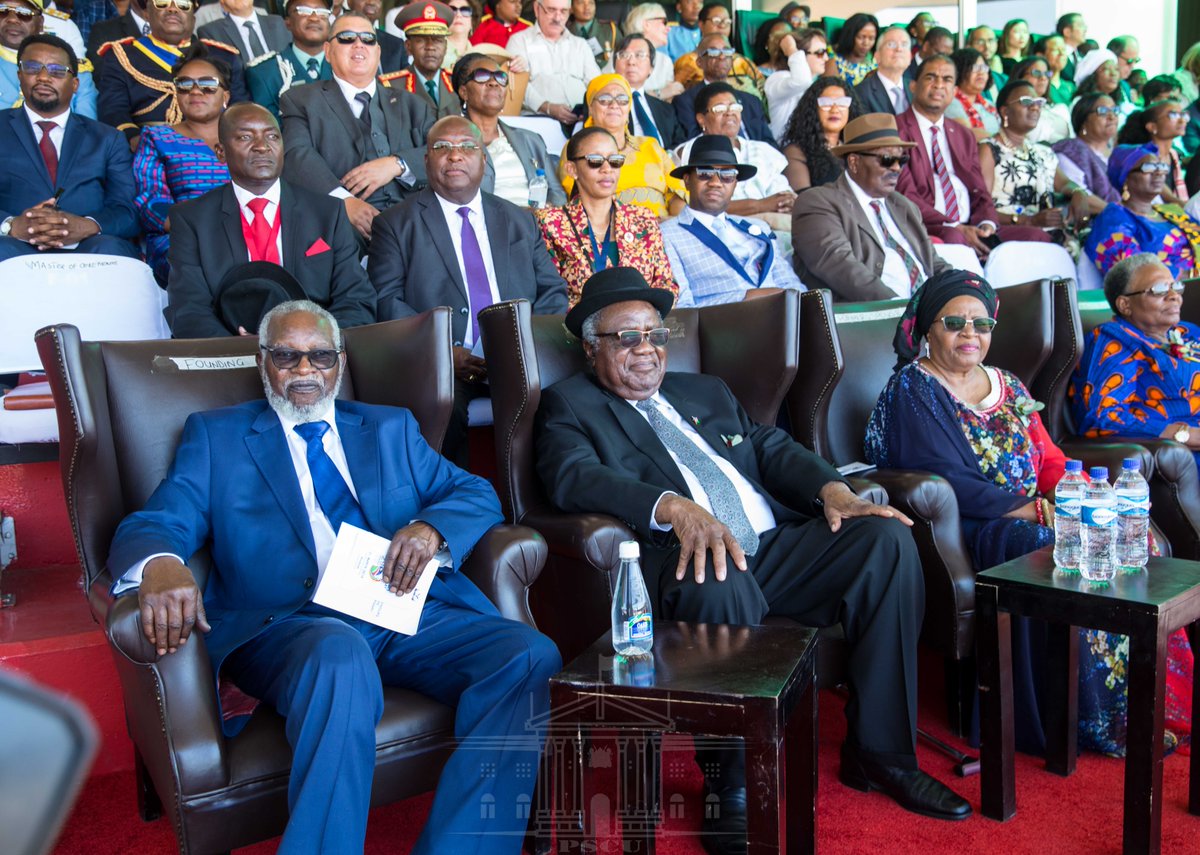 To the award activist and politician Boniface Mwangi has asked media houses reporting the story not to forget to mention the cold blood murder of Jacob Juma, Chris Msando, Baby Pendo and many others by Uhuru regime.
Among the delegation that accompanied the Head of State to the celebrations is Kenya's first daughter, Ngina Kenyatta.
In a picture that has surfaced online, Ngina is seen standing closely next to her father, the President, at the VIP dais.
Ngina, who is rarely seen at official events, is presumed to have attended the event since her father is the Guest of Honour.