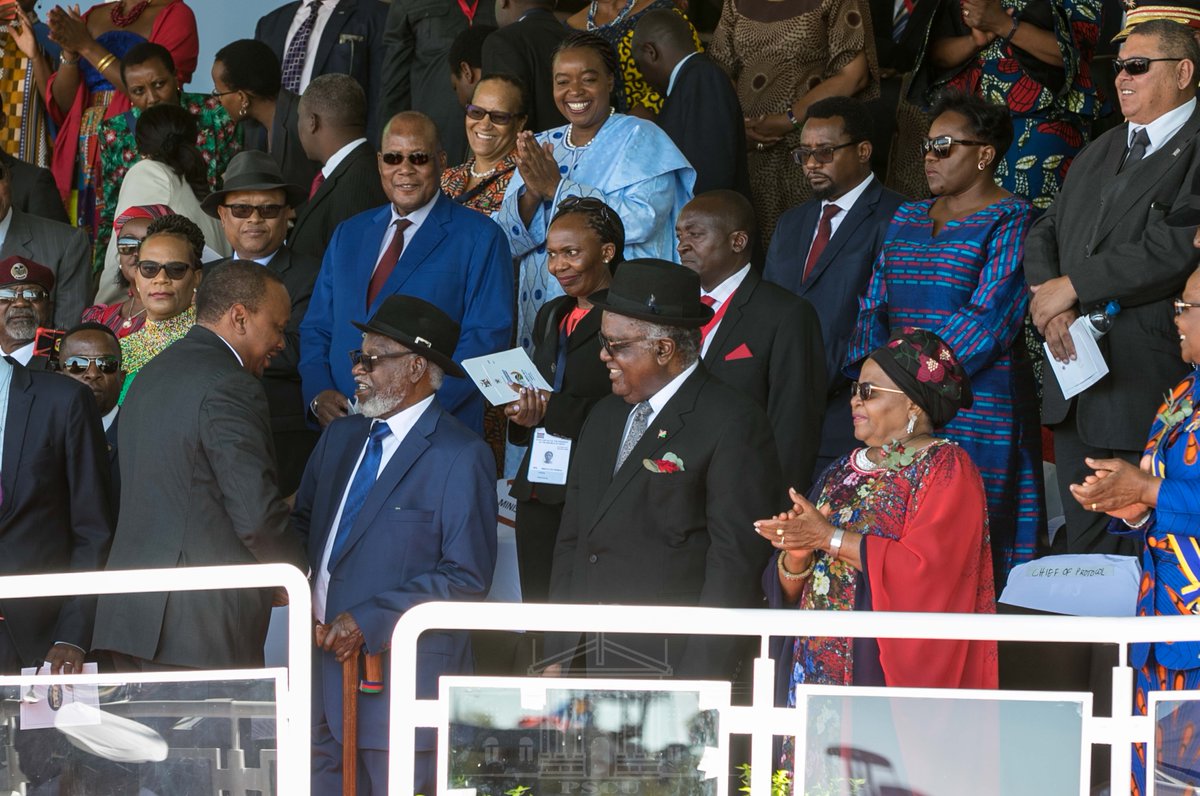 President Uhuru Kenyatta was today conferred Namibia's highest award of honour, the Grand Master of the Order of the Most Ancient Welwitschia Mirabilis, by his host President Hage Geingob for his contribution to democracy and good governance.
Politician and activist Boniface Mwangi has advised all media houses running State House press release that president Uhuru Kenyatta has been awarded by Namibia for his contribution to "good governance" not to forget to mention the cold blood murder of Jacob Juma, Chris Msando, Baby Pendo and many others by Uhuru regime.
Kenyans were quick to make additions like the exile of Miguna Miguna and abuse of 15 court orders.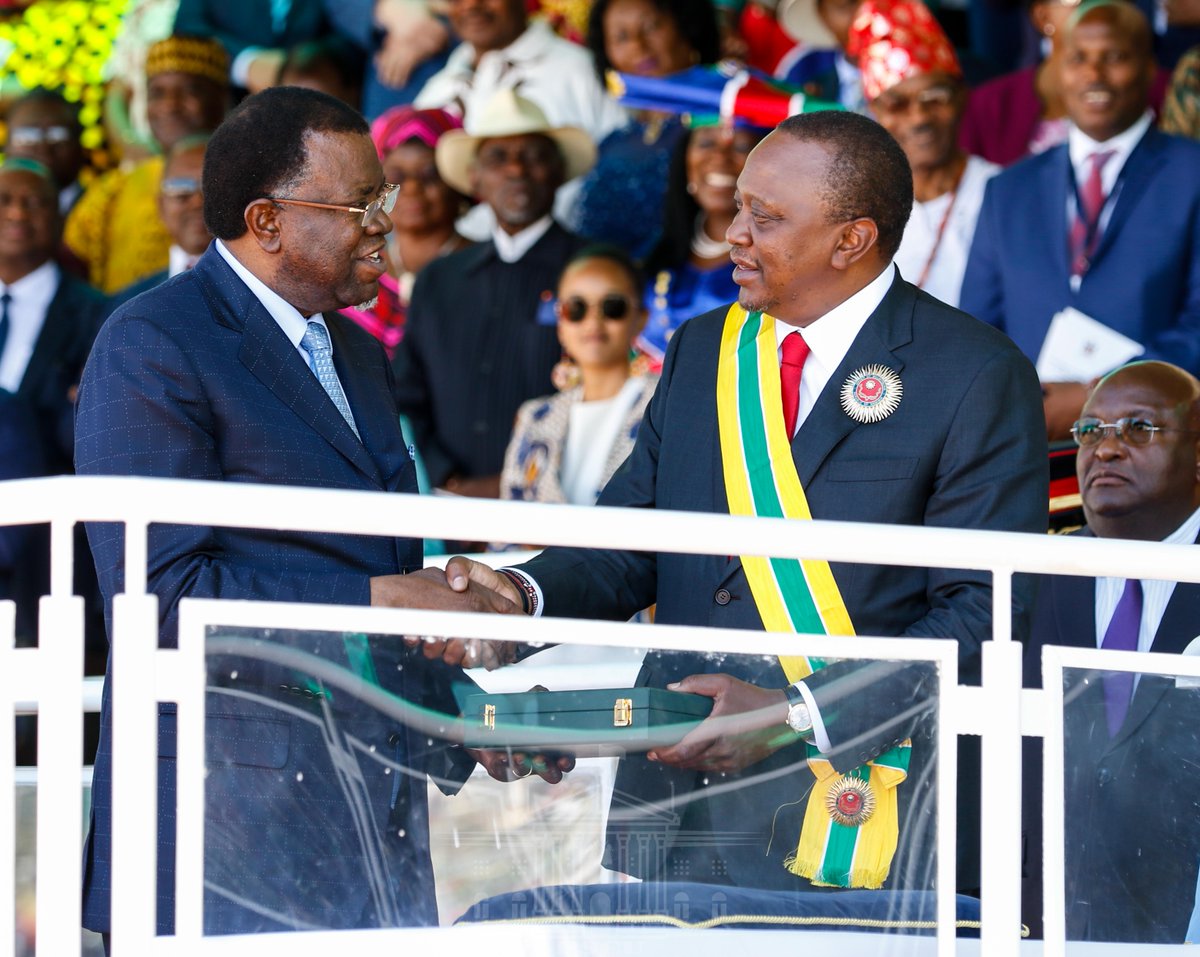 Others felt that Uhuru should decline the award.
However there are those who came to the president's defence with some saying he is a good man but those surrounding him are not.