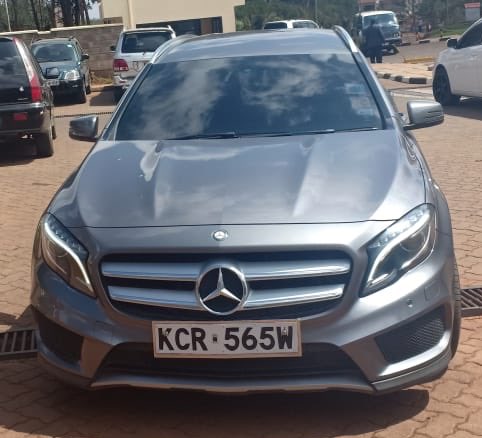 A Mercedes-Benz GLA-200 2012 model, valued at Ksh7.8 million by the Kenya Revenue Authority (KRA), has come back to haunt Embakasi West MP George Theuri.

According to the DCI, Theuri's luxury vehicle, which he gifted his wife, Cynthia Wanjiru Gitonga, in August 2018, was illegally allowed into Kenya.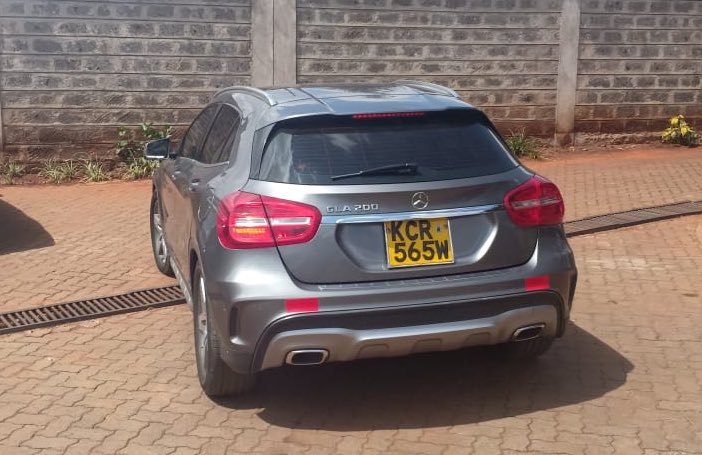 The car, whose registration plate number is KCR 565W, was allegedly imported into Kenya as a yet-to-be-fully-assembled vehicle in mid-2018.
In a March 15 tweet, the DCI said: "Detectives yesterday [March 15] confiscated two vehicles – one belonging to Ms Cynthia Wanjiru Gitonga and another to Mr John Mwangi. The vehicles were declared [as] semi trailers, hence evaded duty through an organised scheme that claims they were manufactured at a fictitious company in Mombasa."
According to excise duty estimates, MP Theuri would have parted with at least Ksh1 million in importation tax for the Mercedes-Benz GLA-200.
The lawmaker has, however, refuted claims that he dodged paying importation tax for the car. On Wednesday, Mr. Theuri said he bought the vehicle from a bazaar in Kenya.

The MP indirectly suggests that the dealer, who "sold the vehicle to him", could have been responsible for the tax evasion.
"It is true the Mercedes-Benz of registration plate KCR 565W belongs to my wife. I bought it from a bazaar in Kenya close to one year ago, and I would say, I followed every legal process [to acquire it].
"I have documents to prove my claim. So, I do not understand why and how the DCI's allegations are surfacing close to a year after the vehicle was acquired," said Mr Theuri.
The legislator, however, declined to share receipts proving purchase, saying he "feared pictures of the documents could end up in social media".

If found in contravention of KRA regulations, the lawmaker could pay a fine of up to Ksh2 million, which is twice the excise duty he allegedly dodged.
"Tax avoidance penalty is equal to double the amount of the tax that would have been avoided," says K.R.A.

The KRA tax law further states that: "Where a person is convicted of any of the offences under the Tax Procedures Act, 2015 he or she could face imprisonment for a term not exceeding 3 years or a fine not exceeding Ksh1 million."