Even though the truth was painful it is still being dug.Human rights lobby Haki Africa is now calling for an inquest into the death of their colleague Caroline Mwatha to establish who exactly caused it.
An autopsy on Thursday revealed she bled to death from a ruptured uterus.
Activist Caroline Mwatha died from excessive bleeding caused by a possible abortion, an independent pathologist said.
Details of the state of her womb revealed that the foetus was extremely dismembered.
A postmortem was done on the body at Umash Funeral Home, Nairobi.
It was led by Dr Peter Ndegwa and witnessed by a number of doctors representing the family, the Dandora Community Social Justice Centre and Haki Africa.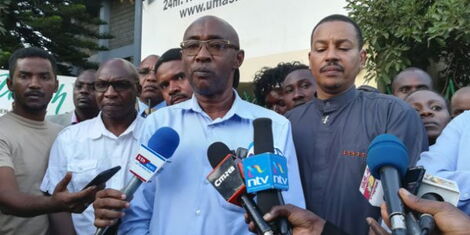 Earlier on members of human rights organization who were at the morgue awaiting the post-mortem led by Executive Director for National Coalition of Human Rights Defenders Ngugi Kamau expressed satisfaction and lauded the police for "a job well done."
"We came here to be part of the group that was witnessing the post-mortem of Caroline Mwatha who died under unclear circumstances. We are satisfied with the competency and independence that the police and the members of the medical profession have displayed; this puts everyone in a place where it will be possible to accept the results once the results are known and of course now we know the results," Kamau said.
However, Caroline's family and colleagues rejected the theory as they believe she was killed because of her work that involved documenting police extra-judicial killings, forced disappearances and other forms of police brutality.